Bottle Holders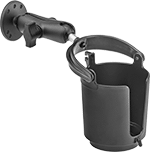 L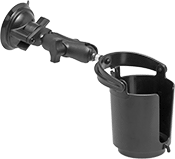 M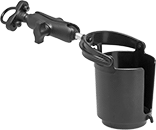 N
Organize bottles of various shapes and sizes.
Screw mount holders fasten to the wall with screws. Magnetic back holders attach to steel walls, cabinets, and other magnetic surfaces. Suction cup holders stick to a smooth surface, such as glass or polished metal. U-bolt holders mount to 1/4"-1 1/4" OD pipe.
Holders for bottles up to 3 3/4" dia. hold water bottles, spray bottles, and aerosol cans.
Styles L-N have a swivel joint that adjusts to any position or angle. They also have a 1 1/2" hole for drainage.