Food Industry Plastic Pans

A

B

C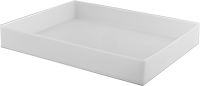 D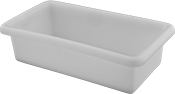 E
Style A pans are lightweight and typically used as cafeteria trays.
Style C pans have raised ribs on the surface for added strength.
Pans that meet NSF/ANSI 2 adhere to sanitary standards for food-processing environments.
Food Industry Fiberglass Pans

A

B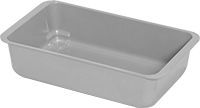 C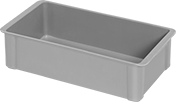 D
Often used in cafeterias and food-processing areas, these pans meet NSF/ANSI 2 standards for food equipment.