Flocculants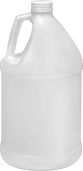 Jug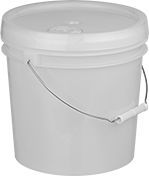 Pail
Clump small particles in wastewater together for easy removal.
Polyaluminum chloride/chitosan flocculants help settle floating particles. They're best for water that has a lot of particles. Because they're made of natural materials, they're also safer for the environment than polyacrylamide flocculants.
Made of crustacean shells, chitosan flocculants are the most sustainable for the environment. Place sock flocculants in the flow of water—they release chemicals as water runs over the sock.