Multipurpose Cleaners for Steam Cleaners and Pressure Washers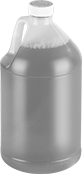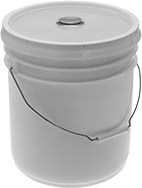 Pail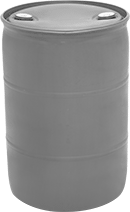 These low-foaming cleaners won't damage your steam cleaner or pressure washer. Use them on hard, nonporous surfaces.
Multipurpose cleaners cut through dirt or grease and oil. They rinse clean without leaving a residue.
Multipurpose and disinfectant cleaners remove dirt and kill up to 99.9% of bacteria and viruses. Their no-rinse formula reduces cleaning time. NSF and EPA registered, they're safe for disinfecting surfaces that will come in contact with food.
Cleaners that cannot be sold outside of the United States are restricted due to product registration requirements.
Type

Size,




gal.

Composition
Harshness
For
Use
On
For
Removing
Features
Specifications
Met
Cannot
Be
Sold To
Each

Each

Multipurpose

Liquid

Jug
1
Water Based
Moderate
Aluminum, Asphalt, Brass, Carpet, Ceramic, Chrome, Concrete, Copper, Fabric, Fiberglass, Galvanized Steel, Glass, Iron, Linoleum, Painted Surfaces, Plastic, Porcelain, Rubber, Stainless Steel, Steel, Stone, Waxed Floors
Dirt, Grease/Oil
Low Foaming
__
__
0000000
000000

Liquid Concentrate

Pail
5
Water Based
Moderate
Aluminum, Asphalt, Chrome, Concrete, Galvanized Steel, Painted Surfaces, Plastic, Stainless Steel, Steel
Dirt
Low Foaming
__
__
0000000
00000
Drum
55
Water Based
Moderate
Aluminum, Asphalt, Chrome, Concrete, Galvanized Steel, Painted Surfaces, Plastic, Stainless Steel, Steel
Dirt
Low Foaming
__
__
0000000
000000

Multipurpose and Disinfectant

Liquid

Jug
5
Water Based
Mild
Aluminum, Asphalt, Brass, Ceramic, Chrome, Concrete, Copper, Fiberglass, Galvanized Steel, Glass, Iron, Linoleum, Painted Surfaces, Plastic, Porcelain, Rubber, Stainless Steel, Steel, Stone, Waxed Floors
Dirt, Bacteria, Viruses
Low Foaming, No-Rinse Formula
NSF Registered D2

Outside United States
0000000
000000

Pkg.

Package

Multipurpose

Liquid

Jug
1
Water Based
Moderate
Aluminum, Asphalt, Brass, Carpet, Ceramic, Chrome, Concrete, Copper, Fabric, Fiberglass, Galvanized Steel, Glass, Iron, Linoleum, Painted Surfaces, Plastic, Porcelain, Rubber, Stainless Steel, Steel, Stone, Waxed Floors
Dirt, Grease/Oil
Low Foaming
__
__
0000000
000000