Warning: Products have one, but not necessarily all, of the selected characteristics.
Maximum Temperature

Maximum Temperature
Minimum Temperature

Minimum Temperature
Lubricant Type

Lubricant Type
DFARS (Defense Acquisition Regulations Supplement)

DFARS

(Defense

Acquisition
Regulations

Supplement)
With Detergent

With Detergent
Cleansing Oil Additives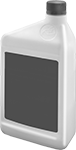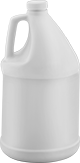 Also known as flushing fluids, these additives provide wear resistance while flushing and cleaning hydraulic systems, gear boxes, compressors, and other equipment.
High-Pressure

Oil Additives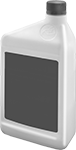 Increase the pressure mineral oil can withstand in low-speed, high-pressure applications, such as gears, plain bearings, and ways. These additives are also useful in machining operations.