Container Type

Container Type
Lubricant Type

Lubricant Type
Maximum Temperature

Maximum Temperature
Minimum Temperature

Minimum Temperature
DFARS (Defense Acquisition Regulations Supplement)

DFARS

(Defense

Acquisition
Regulations

Supplement)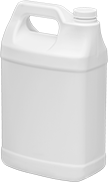 These lubricants go on wet for easy application. Once dry, they form a nonstick film that won't attract dust. Use them for general purpose lubricating in most applications.
Lubricants with oil are thin and won't stain.
CRC 3-36 Ultra Lite dries out electronic components and dries to form a water-repellent seal.
Lubricants that cannot be sold outside the United States are restricted by product labeling requirements.
Each
Size
Type
Additive

Temp.




Range,




°F

Cannot
Be
Sold To
Each
11 oz.
Aerosol Can
Oil
-40° to 300°
Outside United States
0000000
000000
1 gal.
Jug
Oil
-40° to 300°
Outside United States
0000000
00000