About Structural Adhesives
Uncured Epoxy Removers

Less aggressive than our standard epoxy removers, these solvent-based wipes remove uncured epoxy adhesives and solder paste. They are often used to wipe excess epoxy and paste off printed circuit boards and other electronic components.
Container
Type
Wipe
Length
Wipe
Width
Wipes
per
Container
Composition
Harshness
For
Use
On
For
Removing
Each
Each

Wipe

Canister
8"
5"
100
Solvent Based
Moderate
Aluminum, Ceramic, Chrome, Fiberglass, Galvanized Steel, Painted Surfaces, Plastic, Rubber, Stainless Steel, Steel, Vinyl
Adhesive
0000000
000000
0000000
000000
Epoxy Removers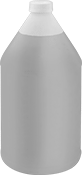 Debond and remove epoxy adhesives from parts, tools, and work areas.
Type

Size,




gal.

Composition
Harshness
For Use On
For
Removing
Primary Chemical
Each

Liquid

Jug
1
Solvent Based
Harsh
Aluminum, Brass, Bronze, Ceramic, Chrome, Copper, Galvanized Steel, Iron, Plastic, Porcelain, Rubber, Stainless Steel, Steel, Stone, Vinyl
Adhesive
1,2-Propanediol Carbonate (100%)
0000000
000000