Cooling Shirts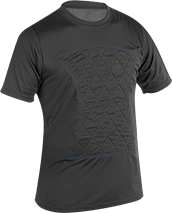 Short Sleeve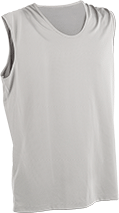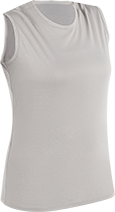 Stay cool in hot conditions with these lightweight, breathable shirts. Soak them in water for a few minutes and wring them out before putting them on. Wear these shirts on their own or underneath other clothing.
Short sleeve shirts are lined with waterproof nylon to keep you dry, even when the shirt is soaked. Water evaporates from the nylon/spandex fabric blend, cooling you off for five to ten hours.
Made from polyester fabric, sleeveless shirts hold moisture against your skin. When they're wet, they lower your body temperature, keeping you cool for up to two hours.
Size
Chest
Size

Short Sleeve

XS
31"/33"
S
34"/36"
M
37"/39"
L
40"/42"
XL
43"/45"
2XL
46"/48"
3XL
49"/51"
XS
__
S
__
M
__
L
__
XL
__
2XL
__
XS
__
S
__
M
__
L
__
XL
__
2XL
__