Cleaners for
Fiber-Optic

Connectors
Clean plugs or adapters on fiber-optic cords. These handheld cleaners remove dust, dirt, and grime with a lint-free fabric so cords can send data without disruptions caused by debris.
Cleaners with a plastic case have a cleaning window for wiping debris off of plugs. Slide the cleaner to feed a fresh piece of cleaning fabric across the window.
Cleaners with a plastic handle have a cleaning tip for plugs and adapters. Flip open the cap to clean a plug, or remove the cap to clean a recessed adapter. Click the tool to push the cleaning fabric through the tip—each click pushes through a fresh cleaning surface. They also have an extendable nozzle, which lengthens them by an extra 1.5 in. to clean deep ports or crowded panels.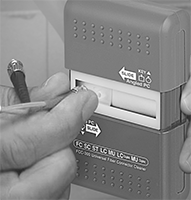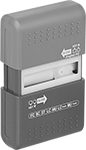 For Fiber Optic
Connection Type
Height
Width
Depth
Useful Life
Cloth
Material
For
Removing
Each
FC, LC, MU, SC, ST
3

1/2

"
2

5/8

"
1

1/8

"
500 Cleanings
Microfiber
Dirt, Dust
0000000
000000
For Plugs and Bulkhead Adapters—Plastic Handle
Fiber-Optic

Cable

Cleaner/Gel

Removers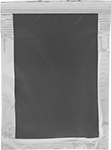 Clean dirt, grease, oil, tar, and wax from fiber-optic cables before splicing them together. After wiping them on, these removers evaporate quickly and don't leave residue, so there's no need to rinse the cables off and their optical clarity won't change. If you're in a rush, wipe them dry with a lint-free cloth.
Container
Type

Lg.

Wd.

Composition
Harshness
For Removing
Cannot Be
Sold To

Pkg.




Qty.

Pkg.

Wipe

Packet
11"
8"
Solvent Based
Moderate
Dirt, Grease/Oil, Tar, Wax
Canada
12
0000000
000000
Gel Removers

for

Gel-Filled

Cables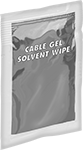 Packet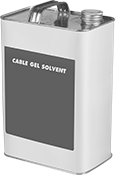 Remove gels, blocking and filling compounds, dirt, grease, oil, tar, and wax often found in or on outdoor telecommunications cables before splicing them together to make a reliable connection. These solvent-based removers are safe to use on cable insulation and components, metals, and most plastics. All rinse clean with water.
Wipes come ready to use. Simply wipe them on your cables.
Use a brush or saturate a cloth to apply liquids to your cables.
Container
Type
Container
Size
Length
Width
Composition
Harshness
For
Use
On
For
Removing
Cannot
Be
Sold To

Pkg.




Qty.

Pkg.

Wipe

Packet
__
11"
8"
Solvent Based
Moderate
Aluminum, Brass, Bronze, Chrome, Copper, Iron, Plastic, Stainless Steel, Steel
Dirt, Grease/Oil, Tar, Wax
Canada
12
00000000
000000
Each

Liquid

Bottle
32 fl. oz.
__
__
Solvent Based
Moderate
Aluminum, Brass, Bronze, Chrome, Copper, Iron, Plastic, Stainless Steel, Steel
Dirt, Grease/Oil, Tar, Wax
Canada
__
00000000
00000
Jug
1 gal.
__
__
Solvent Based
Moderate
Aluminum, Brass, Bronze, Chrome, Copper, Iron, Plastic, Stainless Steel, Steel
Dirt, Grease/Oil, Tar, Wax
Canada
__
00000000
000000