Specifications Met

Specifications Met
Show
Specifications Met

Specifications Met
Hide
Warning: Products have one, but not necessarily all, of the selected characteristics.
System of Measurement

System of Measurement
Outer Circumference

Outer Circumference

DFARS (Defense Acquisition Regulations Supplement)

DFARS

(Defense

Acquisition
Regulations

Supplement)
Round Belts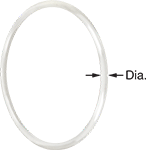 Clear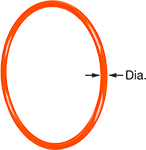 Orange
Made of polyurethane, these belts resist chemicals and abrasion. Also known as O-ring and endless belts, they come ready to use.