Eyeglass Holders

A

B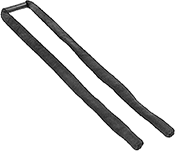 C
Secure glasses to a cord to hang them around your neck.
Style C holders have a breakaway cord that prevents injury to the wearer by immediately splitting if caught in machinery.
Metal-Detectable

Eyeglass Holders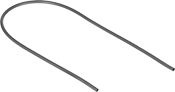 Made of dark blue, FDA-compliant rubber with metal additives, these eyeglass holders are designed to sanitary standards. They're safe for direct contact with food, easy to spot, and metal detectable if any piece falls into a batch. They help you comply with Hazard Analysis and Critical Control Point (HACCP) programs for food safety. Use them to hang glasses around your neck and keep them from falling off. Compared to eyeglass holders made of fabric, they're easier to clean and sanitize.
To attach these eyeglass holders, slide them onto the arms of your glasses. They fit reading and safety glasses. If they get caught in equipment, they'll snap and break off to keep you safe.
| | | | | | | |
| --- | --- | --- | --- | --- | --- | --- |
| Material | Color | Adjustability | Lg. | Specifications Met | | Each |
| Silicone Rubber | Dark Blue | Fixed | 24" | FDA Compliant 21 CFR 177.2600 | 0000000 | 00000 |