About
Flame-Resistant

Arc-Rated

Personal Protection

Made of soft acrylic, these hats fit snugly to keep your head warm when working in the cold.
| | | | | |
| --- | --- | --- | --- | --- |
| Material | Color | Size | | Each |
| Acrylic Fabric | Black | One Size | 000000000 | 000000 |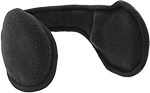 Standard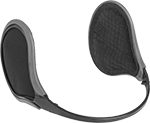 Thin
These earmuffs wrap behind the head to shield ears from the cold and wind. They collapse for easy storage in pockets or small bags.
Thin headbands fit low on the head, so they can be worn comfortably underneath helmets and hair. They come with a zippered pouch for storage.
Shop Caps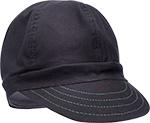 Solid
Keep sun and sweat out of your eyes. Made of breathable, washable cotton, these caps have a sturdy bill and a built-in sweatband.
When measuring head circumference, measure just above your ear, where the hat will rest. If you are between sizes, order one size up.
Shop Beanies

Solid
These beanies are designed for a snug fit and made of cotton for good breathability.
When measuring hat size, measure just above your ear, where the hat will rest. If you are between sizes, order one size up.
Disposable Hats and Hairnets

Mesh
Keep your hair out of the way to prevent stray hairs from contaminating food.
Bouffant-style hats and hairnets cover your entire head. For short- to medium-length hair, use those with a 20" to 21" stretched diameter; for longer or thicker hair, choose a 24" stretched diameter.
Polyester fabric is lightweight mesh, which provides excellent breathability for all day wear.
Flame-

and

Arc-Flash-Protection

Face Masks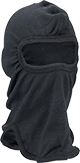 CarbonX
Protect your head from electrical arc flashes. These face masks won't melt or drip when exposed to intermittent flames. They meet NFPA 70E standards for personal protection equipment (PPE) category 2. Check the PPE category and minimum arc rating provided for your workplace, and then select all required clothing and personal protective equipment to meet the minimum arc rating. Arc rating measures a garment's ability to insulate the wearer from burns; the higher the arc rating, the greater the flame resistance. Masks are soft, breathable, and washable.
CarbonX fabric is double-layered for better flame resistance than Westex® UltraSoft® Rib fabric.
Material
Arc
Rating, cal/cm2
Arc Rated
PPE Category
Color
Size
Each
CarbonX Fabric
32
2
Black
One Size
00000000
000000
Bandanas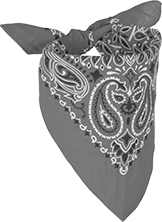 Keep sunlight off of your skin and sweat out of your eyes. Made of 100% cotton, these bandanas are strong enough to protect your skin from the elements over long-term use while also remaining soft and comfortable. They're breathable to keep you cool, and will let you breathe easily if worn as a mouth covering. These bandanas are absorbent to soak up sweat, and machine washable for easy cleaning. Rolled hem edges make them easy to fold, roll, and tie—wear them as face coverings, headbands, neckerchiefs, and wristbands. The paisley pattern is printed on both sides.
Material
Length
Width
Pattern
Features
Size
Color

Pkg.




Qty.

Pkg.

Cotton
22"
22"
Paisley
Rolled Hem Edges
One Size
Black
12
0000000
000000
Cooling Bandanas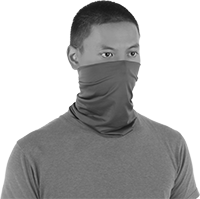 Soak these bandanas before wearing them—they'll cool you off as the water evaporates.
Run polyester/spandex bandanas under cold water and wring them out for instant cooling that lasts up to three hours. With UPF 50 sun protection, they protect your skin from UV rays when working outside. An odor-resistant finish prevents bacteria growth, eliminating odors caused by sweat. Reflective accents call attention to the wearer in low-light conditions, helping keep them safe. They have a low profile so they're easily worn under hard hats. The polyester/spandex fabric is durable for long-term use while remaining soft and comfortable. It's breathable to keep you cool, and easy to breathe through when used as a face covering. These bandanas are moisture wicking when dry, helping keep sweat out of your eyes when worn as a headband.
Lg.

Dia.

Ultraviolet Protection
Factor

(UPF)

Features
Size
Color
Each

Polyester/Spandex

Fabric Blend

19

5/8

"
9

7/8

"
50
Odor-Resistant Finish, Reflective Accents
One Size
Black
0000000
000000
Bump Cap Inserts for Baseball Caps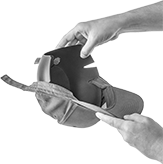 Convert a baseball cap into a bump cap to protect your head from minor bumps and scrapes. The insert tucks inside your cap's sweatband for secure positioning. An arched opening at the rear of the insert lets you adjust hat size. Ventilation holes increase air circulation to keep you cool. Foam padding on the inside of the insert increases protection and comfort for your head.
Color
Material
Hat Size
Each
Black
ABS Plastic
6

3/4

-7

3/4

000000
00000
Bump Caps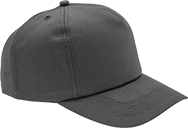 Baseball Cap

Protect your head from minor bumps and scrapes. All have a pinlock suspension that adjusts with interlocking straps.
Baseball cap style bump caps are sportier than standard caps. They have a rigid frame, cooling vents, and foam padding for added comfort.
Color
Material
Hat Size
Each

Baseball Cap

Pinlock Adjustment

Black
Polyester Fabric
6

3/4

-7

3/8

0000000
000000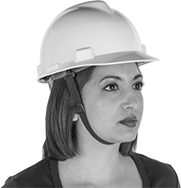 Chin Strap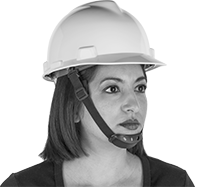 Chin Strap with Chin Guard
Hold your hard hat securely on your head with these chin straps. Clip them into the slots in your hard hat and adjust the strap length with a slider for a snug fit.
For extra comfort, use straps with chin guard. These contoured cups hug your chin and protect it from scrapes.
Hard Hats with Face Shield and Earmuffs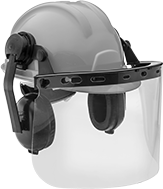 These hard hats give all-in-one head, face, and ear protection. Lift the face shield and earmuffs when not in use.
Hard hats are Type I, Class E, meaning they protect against blows to the top of the head only and are proof-tested at 20,000 volts. They have a ratchet suspension that adjusts with an easy-turn knob.
Color
Number of
Suspension
Points
Material
Hat
Size
Noise
Reduction


Rating,

dB
Ear
Cup
Color

Ht.

Wd.

Thick.

Material
Color
Includes
Specifications
Met
Each

Ratchet Adjustment

Black
6
Polyethylene Plastic
6-8

5/8

24
Black
8"
15

1/2

"
0.040"
Polycarbonate Plastic
Clear
Sweatband
ANSI S3.19, ANSI/ISEA Z87.1, ANSI/ISEA Z89.1
00000000
000000
Keep hard hats close at hand but out of the way.
Optional window-mount kits include three suction cups to attach these racks to glass surfaces.
Marking Cones
Use these cones for quick material identification, inventory control, and pallet staging.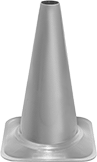 Polyethylene
Sealing Grommets




Create a tight seal around wire, cable, and cords with these grommets to keep out dust, debris, and moisture. Made of nitrile, all are abrasion, oil, and grease resistant. Use their aluminum flange to secure them to surfaces with screws. They can be used outdoors.
Trim the center of Styles 1 and 5 grommets to the size you need.
Styles 2, 4, 6, and 7 grommets have precut holes—select the proper ID to match your cable.
Styles 5 and 6 will compress and move in your machinery while maintaining their seal.
For technical drawings and 3-D models, click on a part number.
Style
ID
Flange


Dia.

(D)

Overall


Ht.

(E)

Temp.




Range,

°F

For Use
Outdoors

No.

of

Mount.


Holes
Mounting
Hole

Dia.

Mounting
Fasteners
Included
Color
Each

Nitrile Rubber with Aluminum Flange

5

1/64

"-

5/8

"
1

1/2

"
0.65"
-20° to 220°
Yes
4

1/8

"
No
Black
0000000
000000
5

1/64

"-1

1/8

"
2"
1.5"
-20° to 220°
Yes
4

1/8

"
No
Black
0000000
00000
6

3/8

"
2"
1.15"
-20° to 220°
Yes
4

1/8

"
No
Black
00000000
00000