Fire Hydrant Markers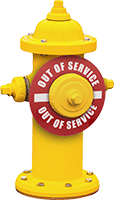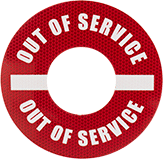 Red with
Red/White
Message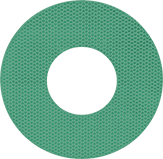 Green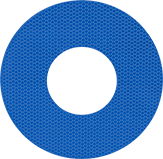 Blue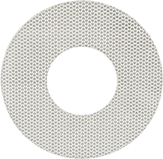 White
Clearly label fire hydrants to show their flow rates, if they're out of service, or write your own message. Made of polyethylene plastic, these markers are durable enough that weather won't dull their color. They're also reflective, so they're easy to see at night. All meet EN 12899-1:2007, a standard for sign durability and visibility.
To install, remove the hydrant cap, slide the marker on and replace the cap.
NFPA color-coded markers help you meet National Fire Protection Association standard 291, which gives guidance for color-coding fire hydrants by flow rates.
Write on blank markers to add a custom message.
Min.

Max.

OD
ID

Thick.

Material
Specifications Met
Each

NFPA Color

Code—

Out of Service

(English)—

Red with

Red/White

Message

__
500
8"
3

3/8

"
0.065"
Polyethylene Plastic

EN 12899-1:2007, NFPA 291
0000000
000000
1,000
1,499
8"
3

3/8

"
0.065"
Polyethylene Plastic

EN 12899-1:2007, NFPA 291
0000000
00000
1,500
__
8"
3

3/8

"
0.065"
Polyethylene Plastic

EN 12899-1:2007, NFPA 291
0000000
00000
__
__
8"
3

3/8

"
0.065"
Polyethylene Plastic

EN 12899-1:2007
0000000
00000