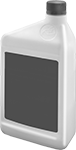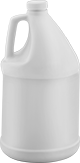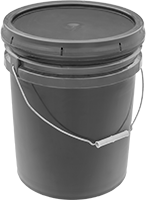 Keep air-powered tools running longer. This oil prevents corrosion and has wear-resistant and extreme-pressure properties. It absorbs water to reduce condensation and prevent buildup.
Viscosity is the thickness of an oil. The higher the grade, the thicker the oil, and the less it flows.
Mineral oil is derived from petroleum and is more economical than synthetic oil. Synthetic oil lasts longer than mineral oil and withstands a wider range of temperatures.
Oil with zinc is for periodic maintenance to remove deposits and improve tool performance.
Oil that cannot be sold to the regions listed is restricted by product labeling requirements.
Each
ISO
AGMA
SAE
SSU
Size
Net
Weight
Type

Temp.




Range,




°F

Color
With
Detergent
Cannot
Be
Sold To
Each

Mobil Almo

525—

Mineral Base Oil

46
1
20
230 @ 100° F
32 fl. oz.
__
Bottle
10° to Not Rated
Amber
No
__
0000000
000000

WD-40

3-In-One—

Mineral Base Oil

__
__
__
__
4 fl. oz.
__
Squeeze Bottle
-20° to 320°
Amber
No
Canada, Mexico
0000000
0000

Mineral Base Oil

15
__
__
__
20 fl. oz.
__
Bottle
-50° to 250°
Amber
No
__
00000000
00000
15
__
5W
__
4 fl. oz.
__
Bottle
-60° to 270°
Red
No
__
00000000
0000
22
__
10W
125 @ 100° F
16 fl. oz.
__
Bottle
-30° to 370°
Clear
Yes
__
0000000
00000
22
__
10W
125 @ 100° F
1 gal.
__
Jug
-30° to 370°
Clear
Yes
__
0000000
00000
22
__
10W
125 @ 100° F
5 gal.
__
Pail
-30° to 370°
Clear
Yes
__
0000000
000000

Mineral Base

Oil,

Zinc Additive

__
__
__
__
__
11 oz.
Aerosol Can
Not Rated
Red
No
__
0000000
00000

Synthetic Base Oil

32
__
10W
__
32 fl. oz.
__
Bottle
-60° to 440°
Blue
Yes
__
0000000
00000
32
__
10W
130 @ 100° F
5 gal.
__
Pail
-30° to 370°
Blue
Yes
__
00000000
000000
Package
ISO
AGMA
SAE
SSU
Size
Net
Weight
Type

Temp.




Range,




°F

Color
With
Detergent
Cannot
Be
Sold To

Pkg.




Qty.

Pkg.

Mobil Almo

525—

Mineral Base Oil

46
1
20
230 @ 100° F
32 fl. oz.
__
Bottle
10° to Not Rated
Amber
No
__
6
00000000
000000

WD-40

3-In-One—

Mineral Base Oil

__
__
__
__
4 fl. oz.
__
Squeeze Bottle
-20° to 320°
Amber
No
Canada, Mexico
12
0000000
00000

Mineral Base Oil

15
__
__
__
20 fl. oz.
__
Bottle
-50° to 250°
Amber
No
__
6
00000000
00000
15
__
5W
__
4 fl. oz.
__
Bottle
-60° to 270°
Red
No
__
12
00000000
00000
22
__
10W
125 @ 100° F
16 fl. oz.
__
Bottle
-30° to 370°
Clear
Yes
__
24
00000000
000000
22
__
10W
125 @ 100° F
1 gal.
__
Jug
-30° to 370°
Clear
Yes
__
6
00000000
000000

Mineral Base

Oil,

Zinc Additive

__
__
__
__
__
11 oz.
Aerosol Can
Not Rated
Red
No
__
12
0000000
000000

Synthetic Base Oil

32
__
10W
__
32 fl. oz.
__
Bottle
-60° to 440°
Blue
Yes
__
12
00000000
000000