Food Industry Air Compressor Oil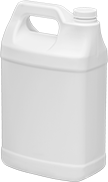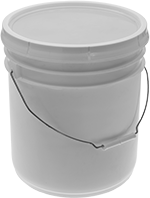 For use in food-processing and preparation areas, this oil is NSF registered H1 for incidental food contact. Use it to reduce wear on rings, cylinders, and other moving parts in most major manufacturers' air compressors.
Viscosity is the thickness of an oil. The higher the grade, the thicker the oil, and the less it flows.
Each
ISO
AGMA
SAE
SSU

Size,




gal.

Type

Temp.




Range,




°F

Color
With
Detergent
Specifications
Met
Each

Synthetic Base Oil

32
__
10W
150 @ 100° F
1
Jug
-30° to 200°
Clear
No
NSF Registered H1

0000000
000000
32
__
10W
150 @ 100° F
5
Pail
-30° to 200°
Clear
No
NSF Registered H1

0000000
000000
46
1
20
225 @ 100° F
1
Jug
-30° to 200°
Clear
No
NSF Registered H1

0000000
00000
46
1
20
225 @ 100° F
5
Pail
-30° to 200°
Clear
No
NSF Registered H1

0000000
000000
68
2
20
330 @ 100° F
1
Jug
-30° to 200°
Clear
No
NSF Registered H1

0000000
00000
68
2
20
330 @ 100° F
5
Pail
-30° to 200°
Clear
No
NSF Registered H1

0000000
000000
100
3
30
500 @ 100° F
1
Jug
-30° to 200°
Clear
No
NSF Registered H1

0000000
00000
100
3
30
500 @ 100° F
5
Pail
-30° to 200°
Clear
No
NSF Registered H1

0000000
000000
150
4
40
750 @ 100° F
1
Jug
-30° to 200°
Clear
No
NSF Registered H1

0000000
00000
150
4
40
750 @ 100° F
5
Pail
-30° to 200°
Clear
No
NSF Registered H1

0000000
000000
Package
ISO
AGMA
SAE
SSU

Size,




gal.

Type

Temp.




Range,




°F

Color
With
Detergent
Specifications
Met

Pkg.




Qty.

Pkg.

Synthetic Base Oil

32
__
10W
150 @ 100° F
1
Jug
-30° to 200°
Clear
No
NSF Registered H1

6
00000000
0000000
46
1
20
225 @ 100° F
1
Jug
-30° to 200°
Clear
No
NSF Registered H1

6
00000000
000000
68
2
20
330 @ 100° F
1
Jug
-30° to 200°
Clear
No
NSF Registered H1

6
00000000
000000
100
3
30
500 @ 100° F
1
Jug
-30° to 200°
Clear
No
NSF Registered H1

6
00000000
000000
150
4
40
750 @ 100° F
1
Jug
-30° to 200°
Clear
No
NSF Registered H1

6
00000000
000000