Food Industry Oil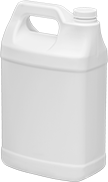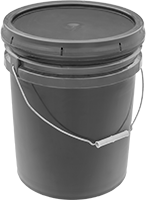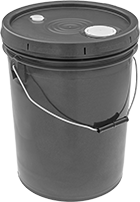 Use this oil in food-processing and preparation areas.
Viscosity is the thickness of an oil. The higher the grade, the thicker the oil, and the less it flows.
Oil that is NSF Registered H1 and oil that is FDA Compliant 21 CFR 178.3570 are rated for incidental contact with food.
Mineral oil is derived from petroleum and is usually more economical than synthetic oil. Synthetic oil lasts longer than mineral oil and withstands a wider range of temperatures.
Oil with PTFE has small particles of PTFE that reduce friction and help the oil maintain its lubricity.
Chemours Krytox™ GPL 105 handles extreme temperature swings, is chemically inert, and can be used with oxygen. It is long lasting with an indefinite shelf life.
Each
ISO
AGMA
SAE
SSU
Viscosity
Grade
Size
Type

Temp.




Range,




°F

Color
With
Detergent
Specifications
Met
Each

DuPont Molykote Food Machinery Spray

Oil—

Mineral Base Oil

100
3
30
__
13.5 oz.
Aerosol Can
15° to 245°
Clear
No
FDA Compliant 21 CFR 178.3570, NSF Registered H1
000000
000000

Chemours Krytox™ GPL

105—

Synthetic Base Oil

150
4
40
825 @ 100° F
9 oz.
Bottle
-30° to 400°
Clear
No
NSF Registered H1

000000000
000000

Mineral Base Oil

46
1
20
240 @ 100° F
1 gal.
Jug
15° to 245°
Clear
No
NSF Registered H1

0000000
00000
46
1
20
240 @ 100° F
5 gal.
Pail
5° to 245°
Clear
No
NSF Registered H1

0000000
000000
68
2
20
350 @ 100° F
1 gal.
Jug
15° to 245°
Clear
No
NSF Registered H1

0000000
00000
68
2
20
350 @ 100° F
5 gal.
Pail
5° to 245°
Clear
No
NSF Registered H1

0000000
000000
100
3
30
500 @ 100° F
1 gal.
Jug
15° to 245°
Clear
No
NSF Registered H1

0000000
00000
100
3
30
540 @ 100° F
5 gal.
Pail
5° to 245°
Clear
No
NSF Registered H1

0000000
000000
150
4
40
790 @ 100° F
5 gal.
Pail
5° to 245°
Clear
No
NSF Registered H1

0000000
000000
150
4
40
800 @ 100° F
1 gal.
Jug
15° to 245°
Clear
No
NSF Registered H1

0000000
00000

Synthetic Base Oil

__
__
__
25000 @ 100° F
4 oz.
Squeeze Bottle
-55° to 390°
Clear
No
FDA Compliant 21 CFR 178.3570, NSF Registered H1
0000000
00000
__
__
__
25000 @ 100° F
1 gal.
Jug
-55° to 390°
Clear
No
FDA Compliant 21 CFR 178.3570, NSF Registered H1
0000000
000000
46
1
20
__
5 gal.
Pail
-65° to 300°
Clear
No
FDA Compliant 21 CFR 178.3570, NSF Registered H1
0000000
000000
68
2
20
__
5 gal.
Pail
-65° to 300°
Clear
No
FDA Compliant 21 CFR 178.3570, NSF Registered H1
0000000
000000
100
3
30
460 @ 100° F
4 oz.
Squeeze Bottle
-55° to 390°
Clear
No
FDA Compliant 21 CFR 178.3570, NSF Registered H1
0000000
00000
100
3
30
460 @ 100° F
1 gal.
Jug
-55° to 390°
Clear
No
FDA Compliant 21 CFR 178.3570, NSF Registered H1
0000000
000000
32
__
15W
__
5 gal.
Pail
-65° to 300°
Clear
No
FDA Compliant 21 CFR 178.3570, NSF Registered H1
0000000
000000

Synthetic Base

Oil,

PTFE Additive

68
2
20
__
1 gal.
Jug
-40° to 280°
Clear
No
NSF Registered H1

0000000
000000
220
5
50
__
1 gal.
Jug
-40° to 280°
Clear
No
NSF Registered H1

0000000
000000
Package
ISO
AGMA
SAE
SSU
Viscosity
Grade
Size
Type

Temp.




Range,




°F

Color
With
Detergent
Specifications
Met

Pkg.




Qty.

Pkg.

DuPont Molykote Food Machinery Spray

Oil—

Mineral Base Oil

100
3
30
__
13.5 oz.
Aerosol Can
15° to 245°
Clear
No
FDA Compliant 21 CFR 178.3570, NSF Registered H1
12
000000
0000000

Mineral Base Oil

46
1
20
240 @ 100° F
1 gal.
Jug
15° to 245°
Clear
No
NSF Registered H1

4
00000000
000000
68
2
20
350 @ 100° F
1 gal.
Jug
15° to 245°
Clear
No
NSF Registered H1

4
00000000
000000
100
3
30
500 @ 100° F
1 gal.
Jug
15° to 245°
Clear
No
NSF Registered H1

4
00000000
000000
150
4
40
800 @ 100° F
1 gal.
Jug
15° to 245°
Clear
No
NSF Registered H1

4
00000000
000000

Synthetic Base Oil

__
__
__
25000 @ 100° F
4 oz.
Squeeze Bottle
-55° to 390°
Clear
No
FDA Compliant 21 CFR 178.3570, NSF Registered H1
6
0000000
00000
__
__
__
25000 @ 100° F
1 gal.
Jug
-55° to 390°
Clear
No
FDA Compliant 21 CFR 178.3570, NSF Registered H1
4
0000000
00000000
100
3
30
460 @ 100° F
4 oz.
Squeeze Bottle
-55° to 390°
Clear
No
FDA Compliant 21 CFR 178.3570, NSF Registered H1
6
0000000
00000
100
3
30
460 @ 100° F
1 gal.
Jug
-55° to 390°
Clear
No
FDA Compliant 21 CFR 178.3570, NSF Registered H1
4
0000000
00000000