Gear Oil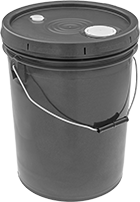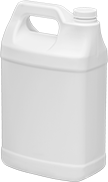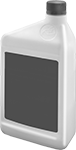 This oil withstands the heavy loads found in gear boxes.
Viscosity is the thickness of an oil. The higher the grade, the thicker the oil, and the less it flows.
Mineral oil is derived from petroleum and is usually more economical than synthetic oil. Synthetic oil lasts longer than mineral oil and withstands a wider range of temperatures. Semisynthetic oil, a blend of mineral and synthetic oils, balances low cost with long-lasting performance.
Mobil oil can be used with worm gears. Mobilgear 600 XP prevents corrosion, even in the presence of salt water, so it's good for marine applications.
Each
ISO
AGMA
SAE
SSU
Size
Type

Temp.

Range,

°F

Color
With
Detergent
Each

Mobil Mobilgear 600 XP

68—

Mineral Base Oil

68
2
80W
340 @ 100° F
5 gal.
Pail
5° to 200°
Amber
No
0000000
0000000

Mobil Mobilgear 600 XP

100—

Mineral Base Oil

100
3
80W
__
5 gal.
Pail
10° to Not Rated
Orange
No
00000000
000000

Mobil Mobilgear 600 XP

150—

Mineral Base Oil

150
4EP
90
795 @ 100° F
1 gal.
Jug
10° to 200°
Amber
No
0000000
00000
150
4EP
90
795 @ 100° F
5 gal.
Pail
10° to 200°
Amber
No
0000000
000000

Mobil Mobilgear 600 XP

220—

Mineral Base Oil

220
5
90
__
5 gal.
Pail
10° to 200°
Amber
No
0000000
000000

Mobil Mobilgear 600 XP

460—

Mineral Base Oil

460
7EP
140
2490 @ 100° F
1 gal.
Jug
25° to 200°
Amber
No
0000000
00000
460
7EP
140
2490 @ 100° F
5 gal.
Pail
25° to 200°
Amber
No
0000000
000000

Mobil Mobilgear 600 XP

680—

Mineral Base Oil

680
8
140
__
5 gal.
Pail
35° to 200°
Amber
No
0000000
000000

Mobil SHC

625—

Synthetic Base Oil

46
1
75W
__
5 gal.
Pail
-45° to 250°
Red
No
00000000
000000

Mobil SHC

626—

Synthetic Base Oil

68
2
80W
__
5 gal.
Pail
-40° to 250°
Red
No
00000000
000000

Mobil SHC

630—

Synthetic Base Oil

220
5
90
1120 @ 100° F
32 oz.
Bottle
-20° to 250°
Orange
No
0000000
00000
220
5
90
1120 @ 100° F
5 gal.
Pail
-20° to 250°
Orange
No
0000000
000000

Mobil SHC

634—

Synthetic Base Oil

460
7
140
2235 @ 100° F
32 oz.
Bottle
-15° to 250°
Orange
No
0000000
00000
460
7
140
2235 @ 100° F
5 gal.
Pail
-15° to 250°
Orange
No
0000000
000000

Mobil SHC

636—

Synthetic Base Oil

680
8
140
__
5 gal.
Pail
-15° to 250°
Red
No
00000000
000000

Mineral Base Oil

68
2EP
80W
330 @ 100° F
32 oz.
Bottle
-10° to 150°
Amber
No
00000000
00000
68
2EP
80W
330 @ 100° F
1 gal.
Jug
-10° to 150°
Amber
No
00000000
00000
68
2EP
80W
330 @ 100° F
5 gal.
Pail
-10° to 150°
Amber
No
00000000
000000
100
3EP
85W
540 @ 100° F
32 oz.
Bottle
-10° to 150°
Amber
No
00000000
00000
100
3EP
85W
540 @ 100° F
1 gal.
Jug
-10° to 150°
Amber
No
00000000
00000
100
3EP
85W
540 @ 100° F
5 gal.
Pail
-10° to 150°
Amber
No
00000000
000000
150
4EP
90
750 @ 100° F
32 oz.
Bottle
-10° to 150°
Amber
No
00000000
00000
150
4EP
90
750 @ 100° F
1 gal.
Jug
-10° to 150°
Amber
No
00000000
00000
150
4EP
90
750 @ 100° F
5 gal.
Pail
-10° to 150°
Amber
No
00000000
000000
220
5EP
90
1100 @ 100° F
32 oz.
Bottle
-10° to 150°
Amber
No
00000000
00000
220
5EP
90
1100 @ 100° F
1 gal.
Jug
-10° to 150°
Amber
No
00000000
00000
220
5EP
90
1100 @ 100° F
5 gal.
Pail
-10° to 150°
Amber
No
00000000
000000
320
6EP
90
1700 @ 100° F
32 oz.
Bottle
-10° to 150°
Amber
No
00000000
00000
320
6EP
90
1700 @ 100° F
1 gal.
Jug
-10° to 150°
Amber
No
00000000
00000
320
6EP
90
1700 @ 100° F
5 gal.
Pail
-10° to 150°
Amber
No
00000000
000000
460
7EP
140
2500 @ 100° F
32 oz.
Bottle
0° to 150°
Amber
No
00000000
00000
460
7EP
140
2500 @ 100° F
1 gal.
Jug
0° to 150°
Amber
No
00000000
00000
460
7EP
140
2500 @ 100° F
5 gal.
Pail
0° to 150°
Amber
No
00000000
000000
680
8EP
140
3630 @ 100° F
32 oz.
Bottle
0° to 150°
Amber
No
00000000
00000
680
8EP
140
3630 @ 100° F
1 gal.
Jug
0° to 150°
Amber
No
00000000
00000
680
8EP
140
3630 @ 100° F
5 gal.
Pail
0° to 150°
Amber
No
00000000
000000

Synthetic Base Oil

68
2EP
80W
325 @ 100° F
32 oz.
Bottle
-25° to 180°
Amber
No
00000000
00000
68
2EP
80W
325 @ 100° F
1 gal.
Jug
-25° to 180°
Yellow
No
00000000
00000
68
2EP
80W
325 @ 100° F
5 gal.
Pail
-25° to 180°
Yellow
No
00000000
000000
100
3EP
85W
500 @ 100° F
32 oz.
Bottle
-25° to 180°
Amber
No
00000000
00000
100
3EP
85W
500 @ 100° F
1 gal.
Jug
-25° to 180°
Yellow
No
00000000
00000
100
3EP
85W
500 @ 100° F
5 gal.
Pail
-25° to 180°
Yellow
No
00000000
000000
150
4EP
90
750 @ 100° F
32 oz.
Bottle
-25° to 180°
Amber
No
00000000
00000
150
4EP
90
750 @ 100° F
1 gal.
Jug
-25° to 180°
Yellow
No
00000000
00000
150
4EP
90
750 @ 100° F
5 gal.
Pail
-25° to 180°
Yellow
No
00000000
000000
220
5EP
90
1000 @ 100° F
32 oz.
Bottle
-25° to 180°
Amber
No
00000000
00000
220
5EP
90
1000 @ 100° F
1 gal.
Jug
-25° to 180°
Yellow
No
00000000
00000
220
5EP
90
1000 @ 100° F
5 gal.
Pail
-25° to 180°
Yellow
No
00000000
000000
320
6EP
140
1500 @ 100° F
32 oz.
Bottle
-25° to 180°
Amber
No
00000000
00000
320
6EP
140
1650 @ 100° F
1 gal.
Jug
-25° to 180°
Yellow
No
00000000
00000
320
6EP
140
1650 @ 100° F
5 gal.
Pail
-25° to 180°
Yellow
No
00000000
000000
460
7EP
140
2250 @ 100° F
1 gal.
Jug
-25° to 180°
Yellow
No
00000000
00000
460
7EP
140
2250 @ 100° F
5 gal.
Pail
-25° to 180°
Yellow
No
00000000
000000
460
7EP
140
2500 @ 100° F
32 oz.
Bottle
-25° to 180°
Amber
No
00000000
00000

Semisynthetic Base Oil

68
2EP
75W
315 @ 100° F
32 oz.
Bottle
-10° to 165°
Yellow
No
0000000
00000
68
2EP
75W
315 @ 100° F
1 gal.
Jug
-10° to 165°
Yellow
No
0000000
00000
68
2EP
75W
315 @ 100° F
5 gal.
Pail
-10° to 165°
Yellow
No
0000000
00000
100
3EP
80W
460 @ 100° F
32 oz.
Bottle
-10° to 165°
Yellow
No
0000000
00000
100
3EP
80W
460 @ 100° F
1 gal.
Jug
-10° to 165°
Yellow
No
0000000
00000
100
3EP
80W
460 @ 100° F
5 gal.
Pail
-10° to 165°
Yellow
No
0000000
00000
150
4EP
85W
695 @ 100° F
32 oz.
Bottle
-10° to 165°
Yellow
No
0000000
00000
150
4EP
85W
695 @ 100° F
1 gal.
Jug
-10° to 165°
Yellow
No
0000000
00000
150
4EP
85W
695 @ 100° F
5 gal.
Pail
-10° to 165°
Yellow
No
0000000
00000
220
5EP
90
1020 @ 100° F
32 oz.
Bottle
-10° to 165°
Yellow
No
0000000
00000
220
5EP
90
1020 @ 100° F
1 gal.
Jug
-10° to 165°
Yellow
No
0000000
00000
220
5EP
90
1020 @ 100° F
5 gal.
Pail
-10° to 165°
Yellow
No
0000000
00000
320
6EP
140
1480 @ 100° F
32 oz.
Bottle
-10° to 165°
Yellow
No
0000000
00000
320
6EP
140
1480 @ 100° F
1 gal.
Jug
-10° to 165°
Yellow
No
0000000
00000
320
6EP
140
1480 @ 100° F
5 gal.
Pail
-10° to 165°
Yellow
No
0000000
00000
460
7EP
140
2130 @ 100° F
32 oz.
Bottle
-10° to 165°
Yellow
No
0000000
00000
460
7EP
140
2130 @ 100° F
1 gal.
Jug
-10° to 165°
Yellow
No
0000000
00000
460
7EP
140
2130 @ 100° F
5 gal.
Pail
-10° to 165°
Yellow
No
0000000
00000
Package
ISO
AGMA
SAE
SSU
Size
Type

Temp.


Range,

°F

Color
With
Detergent

Pkg.




Qty.

Pkg.

Mobil Mobilgear 600 XP

150—

Mineral Base Oil

150
4EP
90
795 @ 100° F
1 gal.
Jug
10° to 200°
Amber
No
6
00000000
0000000

Mobil Mobilgear 600 XP

460—

Mineral Base Oil

460
7EP
140
2490 @ 100° F
1 gal.
Jug
25° to 200°
Amber
No
6
00000000
000000

Mobil SHC

630—

Synthetic Base Oil

220
5
90
1120 @ 100° F
32 oz.
Bottle
-20° to 250°
Orange
No
6
00000000
000000

Mobil SHC

634—

Synthetic Base Oil

460
7
140
2235 @ 100° F
32 oz.
Bottle
-15° to 250°
Orange
No
6
00000000
000000

Mineral Base Oil

68
2EP
80W
330 @ 100° F
32 oz.
Bottle
-10° to 150°
Amber
No
12
00000000
000000
68
2EP
80W
330 @ 100° F
1 gal.
Jug
-10° to 150°
Amber
No
6
00000000
000000
100
3EP
85W
540 @ 100° F
32 oz.
Bottle
-10° to 150°
Amber
No
12
00000000
000000
100
3EP
85W
540 @ 100° F
1 gal.
Jug
-10° to 150°
Amber
No
6
00000000
000000
150
4EP
90
750 @ 100° F
32 oz.
Bottle
-10° to 150°
Amber
No
12
00000000
000000
150
4EP
90
750 @ 100° F
1 gal.
Jug
-10° to 150°
Amber
No
6
00000000
000000
220
5EP
90
1100 @ 100° F
32 oz.
Bottle
-10° to 150°
Amber
No
12
00000000
000000
220
5EP
90
1100 @ 100° F
1 gal.
Jug
-10° to 150°
Amber
No
6
00000000
000000
320
6EP
90
1700 @ 100° F
32 oz.
Bottle
-10° to 150°
Amber
No
12
00000000
000000
320
6EP
90
1700 @ 100° F
1 gal.
Jug
-10° to 150°
Amber
No
6
00000000
000000
460
7EP
140
2500 @ 100° F
32 oz.
Bottle
0° to 150°
Amber
No
12
00000000
000000
460
7EP
140
2500 @ 100° F
1 gal.
Jug
0° to 150°
Amber
No
6
00000000
000000
680
8EP
140
3630 @ 100° F
32 oz.
Bottle
0° to 150°
Amber
No
12
00000000
000000
680
8EP
140
3630 @ 100° F
1 gal.
Jug
0° to 150°
Amber
No
6
00000000
000000

Synthetic Base Oil

68
2EP
80W
325 @ 100° F
32 oz.
Bottle
-25° to 180°
Amber
No
12
000000000
000000
68
2EP
80W
325 @ 100° F
1 gal.
Jug
-25° to 180°
Yellow
No
6
000000000
000000
100
3EP
85W
500 @ 100° F
32 oz.
Bottle
-25° to 180°
Amber
No
12
000000000
000000
100
3EP
85W
500 @ 100° F
1 gal.
Jug
-25° to 180°
Yellow
No
6
000000000
000000
150
4EP
90
750 @ 100° F
32 oz.
Bottle
-25° to 180°
Amber
No
12
000000000
000000
150
4EP
90
750 @ 100° F
1 gal.
Jug
-25° to 180°
Yellow
No
6
000000000
000000
220
5EP
90
1000 @ 100° F
32 oz.
Bottle
-25° to 180°
Amber
No
12
000000000
000000
220
5EP
90
1000 @ 100° F
1 gal.
Jug
-25° to 180°
Yellow
No
6
000000000
000000
320
6EP
140
1500 @ 100° F
32 oz.
Bottle
-25° to 180°
Amber
No
12
000000000
000000
320
6EP
140
1650 @ 100° F
1 gal.
Jug
-25° to 180°
Yellow
No
6
000000000
000000
460
7EP
140
2250 @ 100° F
1 gal.
Jug
-25° to 180°
Yellow
No
6
000000000
000000
460
7EP
140
2500 @ 100° F
32 oz.
Bottle
-25° to 180°
Amber
No
12
000000000
000000

Semisynthetic Base Oil

68
2EP
75W
315 @ 100° F
32 oz.
Bottle
-10° to 165°
Yellow
No
12
00000000
000000
68
2EP
75W
315 @ 100° F
1 gal.
Jug
-10° to 165°
Yellow
No
6
00000000
000000
100
3EP
80W
460 @ 100° F
32 oz.
Bottle
-10° to 165°
Yellow
No
12
00000000
000000
100
3EP
80W
460 @ 100° F
1 gal.
Jug
-10° to 165°
Yellow
No
6
00000000
000000
150
4EP
85W
695 @ 100° F
32 oz.
Bottle
-10° to 165°
Yellow
No
12
00000000
000000
150
4EP
85W
695 @ 100° F
1 gal.
Jug
-10° to 165°
Yellow
No
6
00000000
000000
220
5EP
90
1020 @ 100° F
32 oz.
Bottle
-10° to 165°
Yellow
No
12
00000000
000000
220
5EP
90
1020 @ 100° F
1 gal.
Jug
-10° to 165°
Yellow
No
6
00000000
000000
320
6EP
140
1480 @ 100° F
32 oz.
Bottle
-10° to 165°
Yellow
No
12
00000000
000000
320
6EP
140
1480 @ 100° F
1 gal.
Jug
-10° to 165°
Yellow
No
6
00000000
000000
460
7EP
140
2130 @ 100° F
32 oz.
Bottle
-10° to 165°
Yellow
No
12
00000000
000000
460
7EP
140
2130 @ 100° F
1 gal.
Jug
-10° to 165°
Yellow
No
6
00000000
000000