Penetrating Lubricants for Wire Rope and Cable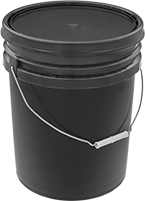 By traveling along individual strands and penetrating to the core of wire rope and cable, these lubricants maximize coverage to prevent rust and reduce wear. They cut through dirt, grease, and rust to protect wire rope and cable.
Lubricants with moly (molybdenum disulfide) withstand high loads and have excellent wear resistance. They can be applied while wire rope is in motion. Lubricants with PTFE leave no residue. They come in a pen for precision applications.
Size
Type
Additive

Temp.




Range,

°F

Specifications Met
Each

Pkg.




Qty.

Pkg.

Sprayon LU 201 Open Gear & Wire Rope

14 oz.
Spray Bottle
Moly
0° to 450°
NSF Registered H2
0000000
000000
12
0000000
0000000
5 gal.
Pail
Moly
0° to 450°
NSF Registered H2
0000000
000000
__
000000
00

Lubricants

0.4 oz.
Pen
PTFE
-60° to 500°
__
0000000
0000
__
000000
00