Slide and Way Oil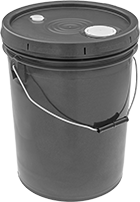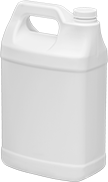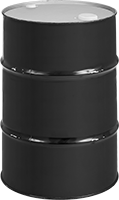 Formulated to reduce friction and wear, this oil ensures smooth, uniform motion of slides, tracks, and ways. It's tacky, so it even sticks to vertical surfaces to provide long-lasting lubrication.
Viscosity is the thickness of an oil. The higher the grade, the thicker the oil, and the less it flows.
Because clear oil doesn't contain sulfur, it's safe for the environment and also limits bacteria growth. But it doesn't resist wear as well as oil with sulfur.
Each
ISO
AGMA
SAE
SSU

Size,




gal.

Type

Temp.

Range,

°F

Color
With
Detergent
Each

Mobil Vactra

No.

1—

Mineral Base Oil

32
__
__
150 @ 100° F
5
Pail
-13° to 150°
Amber
No
0000000
0000000

Mobil Vactra

No.

2—

Mineral Base Oil

68
2
20
355 @ 100° F
1
Jug
-5° to Not Rated
Amber
No
0000000
00000
68
2
20
355 @ 100° F
5
Pail
-5° to Not Rated
Amber
No
0000000
000000

Mobil Vactra

No.

3—

Mineral Base Oil

150
4
40
700 @ 100° F
5
Pail
30° to 150°
Amber
No
0000000
000000

Mobil Vactra

No.

4—

Mineral Base Oil

220
5
50
1170 @ 100° F
5
Pail
45° to Not Rated
Amber
No
0000000
000000

Mineral Base Oil

32
__
10W
150 @ 100° F
1
Jug
20° to 120°
Amber
No
0000000
00000
32
__
10W
150 @ 100° F
5
Pail
20° to 120°
Amber
No
0000000
000000
68
2
20
300 @ 100° F
1
Jug
30° to 125°
Clear
No
0000000
00000
68
2
20
300 @ 100° F
1
Jug
30° to 150°
Amber
No
0000000
00000
68
2
20
300 @ 100° F
5
Pail
30° to 125°
Clear
No
0000000
000000
68
2
20
300 @ 100° F
5
Pail
30° to 150°
Amber
No
0000000
000000
68
2
20
300 @ 100° F
55
Drum
30° to 125°
Clear
No
0000000
000000
68
2
20
300 @ 100° F
55
Drum
40° to 125°
Amber
No
0000000
00000000
100
3
30
500 @ 100° F
1
Jug
50° to 125°
Amber
No
0000000
00000
100
3
30
500 @ 100° F
5
Pail
50° to 125°
Amber
No
0000000
000000
220
5
50
1000 @ 100° F
55
Drum
50° to 150°
Amber
No
0000000
00000000
220
5
50
1050 @ 100° F
1
Jug
30° to 150°
Amber
No
0000000
00000
220
5
50
1050 @ 100° F
5
Pail
30° to 150°
Amber
No
0000000
000000
Package
ISO
AGMA
SAE
SSU

Size,




gal.

Type

Temp.

Range,

°F

Color
With
Detergent

Pkg.




Qty.

Pkg.

Mobil Vactra

No.

2—

Mineral Base Oil

68
2
20
355 @ 100° F
1
Jug
-5° to Not Rated
Amber
No
6
00000000
0000000

Mineral Base Oil

32
__
10W
150 @ 100° F
1
Jug
20° to 120°
Amber
No
6
00000000
000000
68
2
20
300 @ 100° F
1
Jug
30° to 125°
Clear
No
6
00000000
000000
68
2
20
300 @ 100° F
1
Jug
30° to 150°
Amber
No
6
00000000
000000
100
3
30
500 @ 100° F
1
Jug
50° to 125°
Amber
No
6
00000000
000000
220
5
50
1050 @ 100° F
1
Jug
30° to 150°
Amber
No
4
00000000
000000