Landscaping Picks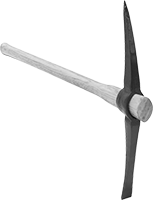 A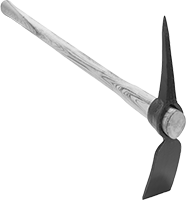 B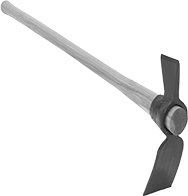 C
Break up rocky soil and cut through tree roots. The blade slips over the end of the handle and is held in place by friction.
Nonsparking Pick Heads

Shown with Handle
(Sold Separately)
Made of aluminum-bronze that is Factory Mutual approved, these pick heads inhibit sparking and are nonmagnetic and corrosion resistant. They satisfy OSHA requirements that specify nonsparking tools for locations where flammable vapors and combustible residues are present. These heads slip over the end of a handle (sold separately) and are held in place by friction.
Warning: Do not use these tools in direct contact with acetylene.