Outdoor Sorbents
Keep oil out of soil and fuel out of drains. These sorbents cling to oil but let water pass through, so you can leave them outside for weeks to catch oil spills and leaks. More rugged than typical sorbents, these sorbents won't break down when exposed to sunlight, and gravel and debris won't pierce them.
Perforated pads absorb small spills and can be used to wipe off equipment. They are perforated up the center.
Pillows are thicker than pads, so they soak up more liquid. Use them under drips and in corners.
Rolls lay flat and can be cut to size, so you can spread them out over pavement or grass. They're also good for large spills and leaks around equipment. Perforated rolls are perforated every 8" across the width and every 12" up the center.
Socks are flexible. Wrap them around corners, equipment, or storm drains.
Booms won't burst even if you drive over them with a forklift. Weigh booms down with rebar, so they won't roll out of place.
Outdoor Oil Spill Cleaners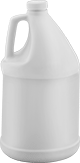 Remove oil and fuel spills from asphalt, soil, and other outdoor areas. Unlike sorbents, which absorb spills from the surface, these cleaners bind with oil to form a mixture that can be diluted or rinsed away. They limit the risk that spills will catch fire or release harmful vapors. These noncorrosive cleaners can also be used to clean oil and fuel tanks.
Size,




gal.

Type
Color
Composition
For Use On
Each

Liquid Concentrate

1
Jug
Pink
Water Based
Aluminum, Asphalt, Concrete, Galvanized Steel, Iron, Soil, Stainless Steel, Steel, Stone
0000000
000000