Multicatch Mouse Traps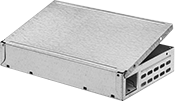 Bait this trap once and catch up to 30 mice. The lid is hinged, offering access for releasing and discarding.
Lg.

Wd.

Ht.

Material
For Use
Outdoors
Each
10"
6"
2"
Galvanized Steel
No
000000
000000
Mouse and Rat Glue Traps

13 1/4"
Lg.
with Plastic Tray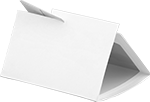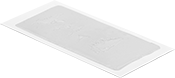 There's no need to bait or set these traps—all have scented glue to lure pests.
The 9" long glue traps fold into a tent to catch mice.
The 10" long glue traps lay flat to catch rats and large mice.
The 13 1/4" long glue traps come with two plastic trays and six glue boards. Simply slide a glue board in a tray, which acts as an anchor, and place it on the floor. Sturdier than the 9" or 10" long traps, these traps are less likely to move around when people walk by or pests are caught. They're also best for areas with wet floors. Since the trays keep the glue boards from touching the floors, moisture won't cause the boards to break down. With a large surface area, your odds of catching pests are increased.
Mouse and Rat Zappers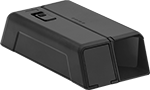 The fastest way to kill mice and rats. Just add bait and these zappers electrocute pests instantly upon entry.
Use the 8" long zapper for mice. Use the 10" long zapper for rats.
Mouse and Rat Bait Stations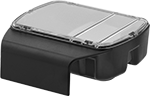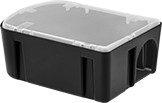 These stations have a semi-clear lid to check the poison.
The 5" long station is for mice. It is refillable and includes eight blocks of poison.
The 8" long station is disposable and includes one poison block sealed inside. It is large enough for both mice and rats.
They cannot be sold outside of the United States due to import regulations.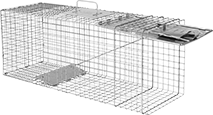 For Rodents
and Small Animals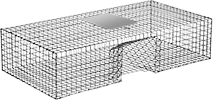 These lightweight, portable traps safely capture a variety of animals. A spring-loaded door allows animals to enter but not leave until you release them.

Wipe out colonies of ants when a few take bait back to the rest.
These stations cannot be sold outside the United States due to product registration requirements.
Wd.

Dp.

Color
For Use
Outdoors
Cannot Be Sold To

Pkg.




Qty.

Pkg.

2"
2"
White
Yes
Outside United States
6
00000000
00000
Yellow Jacket Traps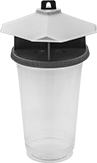 Fill this baited trap with water to drown yellow jackets and then throw it away when it's full.
Dia.

Ht.

Material

1-11

12-Up

4"
9"
Plastic
0000000
00000
00000
Sticky Fly Paper
Ribbon hangs from ceilings or ledges and is sticky on both sides.
Sheet lines windows and other flat surfaces. It's sticky on one side with an adhesive strip on the other side.
Lighted Insect Glue Traps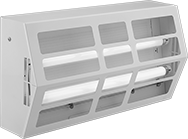 Use this quiet, indoor trap to lure and kill flying insects with UV light bulbs which are placed next to sticky glue boards.
Glue board set includes replacement bottom and back glue boards.