Instrument/Mobile-Device

Belt Pouches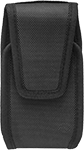 Polypropylene Fabric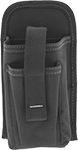 Polyester Fabric
These pouches are sized to fit cell phones, electric testers/meters, or other small instruments.
Protective Cases for Mobile Devices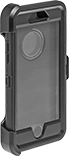 Hard Phone
Case with
Screen Protector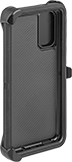 Hard Phone Case
Safeguard your mobile devices from damage.
Hard cases insulate devices from accidental drops and bumps around your facility. Their port covers block out dirt, dust, and lint. For a firm hold even when you're wearing gloves or have dirty hands, they have a nonslip gripping surface. Cases with a belt clip keep your phone secure while you work.
For Use With
Material
Color
Features
Each

Hard

iPhone 6/6S Smartphones
Plastic
Black
Screen Protector, Belt Clip
0000000
000000
iPhone 7 Plus Smartphones, iPhone 8 Plus Smartphones
Plastic
Black
Screen Protector, Belt Clip
0000000
00000
iPhone X/XS Smartphones
Plastic
Black
Belt Clip
0000000
00000
iPhone XR Smartphones
Plastic
Black
Belt Clip
0000000
00000
iPhone 11 Smartphones
Plastic
Black
Belt Clip
0000000
00000
iPhone 11 Pro Smartphones
Plastic
Black
Belt Clip
0000000
00000
iPhone 11 Pro Max Smartphones
Plastic
Black
Belt Clip
0000000
00000
iPhone 12 Mini Smartphones, iPhone 13 Mini Smartphones
Plastic
Black
Belt Clip
0000000
00000
iPhone 12/12 Pro Smartphones
Plastic
Black
Belt Clip
0000000
00000
iPhone 12 Pro Max Smartphones
Plastic
Black
Belt Clip
0000000
00000
Galaxy S10 Smartphones
Plastic
Black
Belt Clip
0000000
00000
Galaxy S10+ Smartphones
Plastic
Black
Belt Clip
0000000
00000
Galaxy Note 10 Smartphones
Plastic
Black
Belt Clip
0000000
00000
Galaxy Note 10+/Note 10+ 5G Smartphones
Plastic
Black
Belt Clip
0000000
00000
Galaxy S20/S20 5G Smartphones
Plastic
Black
Belt Clip
0000000
00000
Galaxy S20+/S20+ 5G Smartphones
Plastic
Black
Belt Clip
0000000
00000
Galaxy S20 Ultra/S20 Ultra 5G Smartphones
Plastic
Black
Belt Clip
0000000
00000