Swiveling
Weld-On

Tie-Down

Rings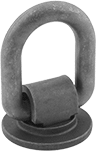 A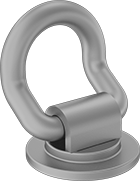 B
These rings swivel all the way around to accommodate ties in any direction. Weld them to any surface for a more secure connection than other tie-down rings.
Style B rings are angled, making it easier to attach bulky ties and straps. They also protect ties and straps from abrasion to prevent them from wearing down over time.
Warning: Never use for lifting applications.