High-Capacity

Trash-Container

Casters with Metal Wheels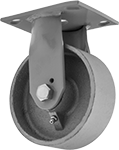 Rigid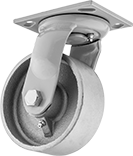 Swivel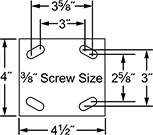 The legs are less angled than other casters to withstand the impact from containers that are frequently picked up and set back down. Their iron wheels offer the strength and wear resistance you need for heavy loads and long life. They work well on smooth surfaces.
The wheels have sleeve bearings to prevent wear to the wheel bore, but these don't roll as easily as other bearings.
Swivel casters have shielded ball bearings for smooth swiveling and resistance to dust and debris.
For technical drawings and 3-D models, click on a part number.