Chain Oil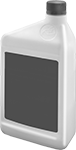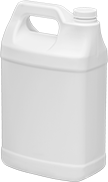 Thin enough to penetrate inside chain pins and links, yet tacky so it stays in place, use this oil to lubricate chain and roller chain.
Viscosity is the thickness of an oil. The higher the grade, the thicker the oil, and the less it flows.
Mineral oil is derived from petroleum and is more economical than synthetic oil. It is designed for use with chainsaws.