Adjustable-Screw

Roller Chain and Belt Tensioners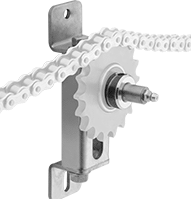 Tensioners take up slack and allow you to adjust tension on your roller chain or belt. Precisely apply tension in a straight line by moving the adjustment screw. They are for use with idler sprockets or pulleys.
For technical drawings and 3-D models, click on a part number.