Copper Covers for Door Handles and Bars
1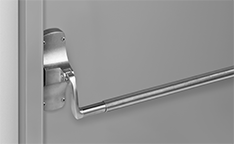 2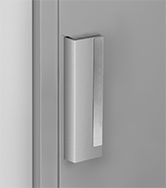 3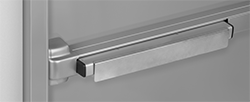 4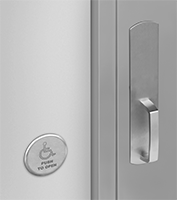 5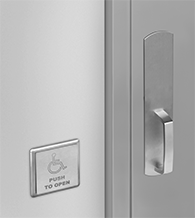 6

1

2

3

4

5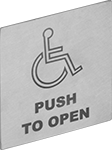 6
Limit the spread of germs by adding these copper covers to door handles, bars, and buttons. The copper kills bacteria, viruses, mold, and other microbes within two hours. To maintain high performance, keep them free of dirt with regular cleanings. These copper covers also resist corrosion, but they'll oxidize over time and form a green tarnish; the tarnish won't affect the bacteria-killing properties. Secure them to your surface using the adhesive back, which fully bonds in one to two days. For maximum durability, cover them with painter's tape while they set.
Styles 1 and 2 fit on standard 1" diameter handles and bars.
Styles 3 and 4 have a wraparound design that protects all of the handle's areas you would touch.
Style
Length
Height
Width
Diameter
Thickness
Each
1
5"
__
__
__
0.032"
0000000
000000
1
7"
__
__
__
0.032"
0000000
00000
1
9"
__
__
__
0.032"
0000000
00000
2
24"
__
__
__
0.032"
0000000
00000
3
__
10

3/4

"
1

1/16

", 2

3/4

"
__
0.032"
0000000
00000
4
__
2

1/8

"
16"
__
0.032"
0000000
00000
4
__
2

1/8

"
19"
__
0.032"
0000000
00000
4
__
2

1/8

"
23"
__
0.032"
0000000
00000
5
__
__
__
3

1/4

"
0.032"
0000000
00000
6
__
4"
4"
__
0.032"
0000000
00000