Dust Mop Treatments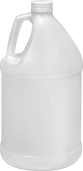 Maximize your dust mop's cleaning power with these dust- and dirt-grabbing treatments. They stop dust and debris from scattering during shakeout.
Treatment in the 1-gallon jug is UL listed for slip resistance.
Treatments that cannot be sold outside the United States are restricted by product labeling requirements.
Each
Type

Size,




gal.

Net


Weight,




oz.

Form
Composition
Harshness
For
Use
On
Specifications
Met
Cannot
Be
Sold To
Each
Aerosol Can
__
18
Liquid
Water Based
Mild
Ceramic, Concrete, Linoleum, Rubber, Stone, Terrazzo, Vinyl, Waxed Floors, Wood
__
Outside United States
0000000
000000
Jug
1
__
Liquid
Water Based
Mild
Ceramic, Concrete, Linoleum, Rubber, Stone, Terrazzo, Vinyl, Waxed Floors, Wood
UL Listed

__
0000000
00000
Package
Type

Size,




gal.

Net


Weight,




oz.

Form
Composition
Harshness
For
Use
On
Specifications
Met
Cannot
Be
Sold To

Pkg.




Qty.

Pkg.

Aerosol Can
__
18
Liquid
Water Based
Mild
Ceramic, Concrete, Linoleum, Rubber, Stone, Terrazzo, Vinyl, Waxed Floors, Wood
__
Outside United States
12
00000000
0000000
Jug
1
__
Liquid
Water Based
Mild
Ceramic, Concrete, Linoleum, Rubber, Stone, Terrazzo, Vinyl, Waxed Floors, Wood
UL Listed

__
6
00000000
000000