Spring Clamps with Flexible Arm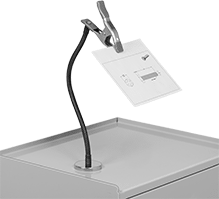 Shown with Magnetic Mount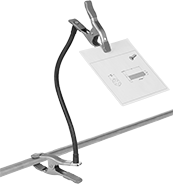 Shown with
Clamp-On
Mount

Magnetic Mount

Attached to an arm you can flex into position, these clamps hold objects such as a flashlight, tool, or instructions. Squeeze the handles to open the clamp; release and the spring holds it tightly in place.
Magnetic-mount clamp attaches to steel surfaces.
For technical drawings and 3-D models, click on a part number.