Multipurpose Degreasers
These water-based degreasers use detergents to lift and rinse away grease and oils. They are nonflammable and give off less fumes than solvent-based degreasers.
Degreasers that meet the EPA Safer Choice Standard are made of environmentally friendly ingredients. They also help you meet LEED Green Building standards.
Wipes and EPA Safer Choice Standard degreasers contain no volatile organic compounds, so runoff can go down drains without harming the environment. These degreasers also have a low odor.
NSF registered A1 degreasers meet standards for general cleaners.
Degreasers that cannot be sold outside of the United States are restricted due to product registration requirements.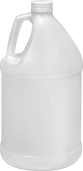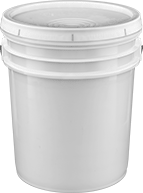 Each
Type
Size
Composition
Harshness
For
Use
On
For
Removing
Specifications
Met
Cannot
Be
Sold To
Each
Squeeze Bottle
4 fl. oz.
Water Based
Harsh
Aluminum, Ceramic, Chrome, Concrete, Galvanized Steel, Iron, Stainless Steel, Steel
Dirt, Grease/Oil, Scuff Marks, Wax
EPA Safer Choice Standard, NSF Registered A1
__
000000000
00000
Spray Bottle
32 fl. oz.
Water Based
Mild
Aluminum, Ceramic, Chrome, Concrete, Galvanized Steel, Iron, Stainless Steel, Steel
Dirt, Grease/Oil, Scuff Marks
EPA Safer Choice Standard, NSF Registered A1, NSF Registered A8
Outside United States
000000000
0000
Jug
1 gal.
Water Based
Mild
Aluminum, Ceramic, Chrome, Concrete, Galvanized Steel, Iron, Stainless Steel, Steel
Dirt, Grease/Oil, Scuff Marks
EPA Safer Choice Standard, NSF Registered A1, NSF Registered A8
Outside United States
000000000
00000
Jug
1 gal.
Water Based
Harsh
Aluminum, Ceramic, Chrome, Concrete, Galvanized Steel, Iron, Stainless Steel, Steel
Dirt, Grease/Oil, Scuff Marks, Wax
EPA Safer Choice Standard, NSF Registered A1
__
000000000
00000
Pail
5 gal.
Water Based
Harsh
Aluminum, Ceramic, Chrome, Concrete, Galvanized Steel, Iron, Stainless Steel, Steel
Dirt, Grease/Oil, Scuff Marks, Wax
EPA Safer Choice Standard, NSF Registered A1
__
000000000
000000
Package
Type
Size
Composition
Harshness
For
Use
On
For
Removing
Specifications
Met
Cannot
Be
Sold To

Pkg.




Qty.

Pkg.

Squeeze Bottle
4 fl. oz.
Water Based
Harsh
Aluminum, Ceramic, Chrome, Concrete, Galvanized Steel, Iron, Stainless Steel, Steel
Dirt, Grease/Oil, Scuff Marks, Wax
EPA Safer Choice Standard, NSF Registered A1
__
12
000000000
000000
Spray Bottle
32 fl. oz.
Water Based
Mild
Aluminum, Ceramic, Chrome, Concrete, Galvanized Steel, Iron, Stainless Steel, Steel
Dirt, Grease/Oil, Scuff Marks
EPA Safer Choice Standard, NSF Registered A1, NSF Registered A8
Outside United States
6
000000000
00000
Jug
1 gal.
Water Based
Harsh
Aluminum, Ceramic, Chrome, Concrete, Galvanized Steel, Iron, Stainless Steel, Steel
Dirt, Grease/Oil, Scuff Marks, Wax
EPA Safer Choice Standard, NSF Registered A1
__
4
000000000
00000