Create-Your-Own

Ball Transfer Plates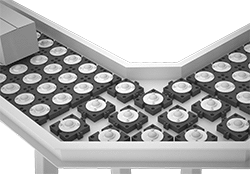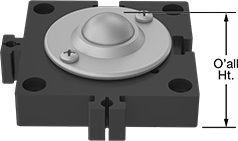 Snap these ball transfers together like jigsaw pieces to create a custom ball transfer plate, or use them unconnected to create your own pattern for rotating and positioning material. They have magnets embedded in the frame, so you can mount them on any flat magnetic metal surface and rearrange them as your operations change.
For technical drawings and 3-D models, click on a part number.