Knee Supports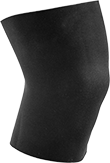 Covered Kneecap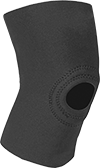 Open Kneecap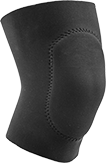 Padded Kneecap
Stabilize sore and injured knees to relieve pain and promote healing. These supports are stretchy nylon with a neoprene foam core, so they are easy to slip on and off.
Supports with a covered kneecap provide full coverage.
Supports with an open kneecap limit the pressure on your kneecap.
Supports with a padded kneecap cushion your kneecap when kneeling.
When measuring knee size, measure around your leg at the kneecap.
Size
Knee Size
S
13

1/4

"-14"
M
14

1/4

"-15"
L
15

1/4

"-16"
XL
16

1/4

"-17"
Crutches
Use these crutches for additional support when walking. Their lightweight aluminum frame makes them easy to use for long periods of time. Simply push buttons to adjust the height and move hand grips up or down for a comfortable custom fit. These crutches cannot be sold to Canada due to import regulations.

Crutches
For
Height
Height Adjustment
Increments
Weight
Capacity
Handle Grip
Material
Padding
Material
Tip
Material
Features
Cannot
Be
Sold To
Pair

Anodized Aluminum Frame

4'6"-5'2"
1"
300 lbs.
Plastic
Plastic
Plastic
Adjustable Grip
Canada
00000000
000000
5'2"-5'10"
1"
300 lbs.
Plastic
Plastic
Plastic
Adjustable Grip
Canada
00000000
00000
5'10"-6'6"
1"
300 lbs.
Plastic
Plastic
Plastic
Adjustable Grip
Canada
00000000
00000