Engine Oil
Primarily for use in automotive applications, this oil also works well with most machinery.
Viscosity is the thickness of an oil. The higher the grade, the thicker the oil, and the less it flows.
Mineral oil is derived from petroleum and is more economical than synthetic oil. Semisynthetic oil, a blend of mineral and synthetic oils, balances low cost with long-lasting performance.
Mobil Delvac MX provides outstanding rust protection and thermal stability in high-performance applications. Mobil Delvac 1230 prevents rust and corrosion to keep engines clean and extend oil life. It also has excellent oxidation resistance and thermal stability. Mobil Delvac 1300 Super controls soot to improve engine efficiency and extend engine life. It's designed for heavy duty applications, such as trucking and mining.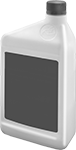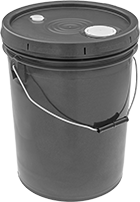 SAE
Viscosity
Grade
Size
Type

Temp.


Range
,

°F

Color
With
Detergent
Each

Pkg.




Qty.

Pkg.

Mobil

Super—

Semisynthetic Base Oil

5W-30
32 fl. oz.
Bottle
-10° to Not Rated
Amber
Yes
0000000
00000
6
0000000
000000
10W-30
32 fl. oz.
Bottle
-10° to Not Rated
Amber
Yes
0000000
0000
6
0000000
00000
10W-40
32 fl. oz.
Bottle
-5° to Not Rated
Amber
Yes
0000000
0000
6
0000000
00000

Mineral Base Oil

10W
32 fl. oz.
Bottle
-30° to 200°
Amber
Yes
0000000
0000
12
00000000
00000
10W
5 gal.
Pail
-30° to 200°
Amber
Yes
0000000
000000
__
000000
00
20
32 fl. oz.
Bottle
-30° to 200°
Amber
Yes
0000000
0000
12
00000000
00000
20
5 gal.
Pail
-10° to 200°
Amber
Yes
0000000
000000
__
000000
00
30
32 fl. oz.
Bottle
-30° to 200°
Amber
Yes
0000000
0000
6
00000000
00000
30
5 gal.
Pail
-10° to 200°
Amber
Yes
0000000
000000
__
000000
00
40
32 fl. oz.
Bottle
-30° to 200°
Amber
Yes
0000000
0000
12
00000000
00000
40
5 gal.
Pail
0° to 200°
Amber
Yes
0000000
000000
__
000000
00

Semisynthetic Base Oil

5W-30
32 fl. oz.
Bottle
-30° to 200°
Amber
Yes
0000000
0000
12
00000000
00000
5W-30
5 gal.
Pail
-30° to 200°
Amber
Yes
0000000
000000
__
000000
00
10W-30
32 fl. oz.
Bottle
-30° to 200°
Amber
Yes
0000000
0000
12
00000000
00000
10W-30
5 gal.
Pail
-30° to 200°
Amber
Yes
0000000
000000
__
000000
00
10W-40
32 fl. oz.
Bottle
-30° to 200°
Amber
Yes
0000000
0000
12
00000000
00000
10W-40
5 gal.
Pail
-30° to 200°
Amber
Yes
0000000
000000
__
000000
00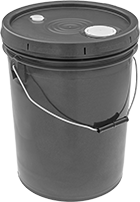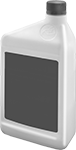 SAE
Viscosity
Grade
Size
Type

Temp.


Range
,

°F

Color
With
Detergent
Each

Pkg.




Qty.

Pkg.

Mobil Delvac

MX—

Mineral Base Oil

15W-40
5 gal.
Pail
0° to Not Rated
Amber
Yes
0000000
0000000
__
000000
00

Mobil Delvac

1230—

Mineral Base Oil

30
32 fl. oz.
Bottle
10° to Not Rated
Amber
Yes
0000000
00000
6
00000000
000000
30
5 gal.
Pail
10° to Not Rated
Amber
Yes
0000000
000000
__
000000
00

Mobil Delvac 1300

Super—

Mineral Base Oil

15W-40
32 fl. oz.
Bottle
0° to Not Rated
Amber
Yes
0000000
00000
6
00000000
00000
15W-40
5 gal.
Pail
0° to Not Rated
Amber
Yes
0000000
000000
__
000000
00

Semisynthetic Base Oil

15W-40
32 fl. oz.
Bottle
-30° to 200°
Amber
Yes
0000000
00000
12
00000000
000000
15W-40
5 gal.
Pail
-35° to 230°
Amber
Yes
0000000
000000
__
000000
00