Food Industry Penetrating Lubricants for Chain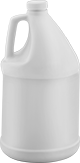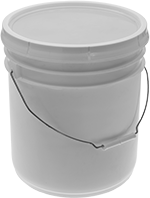 For use in food-processing and preparation areas, use these lubricants to cut through dirt, grease, and rust, and to protect chain and other moving metal parts.
Lubricants that are NSF registered H1 or that meet FDA Compliant 21 CFR 178.3570 are rated for incidental contact with food. Lubricants that are NSF registered H3 can have direct contact with food.
Thin lubricants penetrate into small crevices in chain. Thick lubricants are tacky to stay in place at high speeds.
Lubricants that cannot be sold to California are restricted by local chemical regulations, including limits on VOCs (volatile organic compounds).
Each
Size
Net
Weight
Type
Consistency

Temp.




Range,




°F

Specifications
Met
Cannot
Be
Sold To
Each
__
11 oz.
Aerosol Can
Thin Liquid
0° to 150°
FDA Compliant 21 CFR 178.3570, NSF Registered H1
__
000000
000000
__
13

1/2

oz.
Aerosol Can
Thin Liquid
10° to 280°
FDA Compliant 21 CFR 178.3570, NSF Registered H1
CA
0000000
00000
4 fl. oz.
__
Squeeze Bottle
Thin Liquid
20° to 280°
NSF Registered H3

__
000000
0000
16 fl. oz.
__
Bottle
Thin Liquid
20° to 280°
NSF Registered H3

__
000000
00000
32 fl. oz.
__
Bottle
Thin Liquid
20° to 280°
NSF Registered H3

__
000000
00000
1 gal.
__
Jug
Thin Liquid
20° to 280°
NSF Registered H3

__
000000
000000
5 gal.
__
Pail
Thick Liquid
-15° to 460°
NSF Registered H1

__
0000000
000000
5 gal.
__
Pail
Thin Liquid
-15° to 410°
NSF Registered H1

__
0000000
000000
Package
Size
Net
Weight
Type
Consistency

Temp.




Range,




°F

Specifications
Met
Cannot
Be
Sold To

Pkg.




Qty.

Pkg.

__
11 oz.
Aerosol Can
Thin Liquid
0° to 150°
FDA Compliant 21 CFR 178.3570, NSF Registered H1
__
12
00000000
0000000
__
13

1/2

oz.
Aerosol Can
Thin Liquid
10° to 280°
FDA Compliant 21 CFR 178.3570, NSF Registered H1
CA
12
0000000
000000
4 fl. oz.
__
Squeeze Bottle
Thin Liquid
20° to 280°
NSF Registered H3

__
6
00000000
00000
16 fl. oz.
__
Bottle
Thin Liquid
20° to 280°
NSF Registered H3

__
12
00000000
000000
32 fl. oz.
__
Bottle
Thin Liquid
20° to 280°
NSF Registered H3

__
12
00000000
000000
1 gal.
__
Jug
Thin Liquid
20° to 280°
NSF Registered H3

__
4
00000000
000000