Grinding,

Sanding,

and Finishing Coolants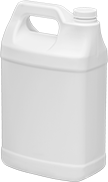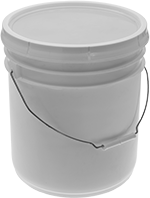 For general-purpose grinding, sanding, and finishing, these coolants prevent material from building up to ensure a high-quality finish and preserve tool life. All are sulfur free.
Water-based coolants won't leave an oily residue.
Dilute oil-based coolants with water. Mineral-oil-based coolants are economical for quick jobs and touch-ups. Semisynthetic-oil-based coolants are a mix of mineral and synthetic oil for extra lubricity and long-lasting performance.
Lubricants with chlorine resist high pressure and are for use with difficult-to-machine material, such as stainless steel and hard metal. Lubricants without chlorine can be used where chlorine waste disposal is a concern.
Size,




gal.

Type
Additive
Compatible
With
Each

Pkg.




Qty.

Pkg.

Water Based

1
Jug
__
Aluminum, Brass, Carbide, Cast Iron, Copper, Plastic, Stainless Steel, Steel, Titanium
0000000
000000
6
00000000
0000000
5
Pail
__
Aluminum, Brass, Carbide, Cast Iron, Copper, Plastic, Stainless Steel, Steel, Titanium
0000000
000000
__
000000
00

Oil Based

Mineral Base Oil

1
Jug
__
Aluminum, Brass, Carbide, Cast Iron, Copper, Plastic, Stainless Steel, Steel, Titanium
000000
00000
6
00000000
000000
1
Jug
Chlorine
Aluminum, Brass, Carbide, Cast Iron, Copper, Stainless Steel, Steel, Titanium
0000000
00000
6
00000000
000000
5
Pail
__
Aluminum, Brass, Carbide, Cast Iron, Copper, Plastic, Stainless Steel, Steel, Titanium
000000
000000
__
000000
00
5
Pail
Chlorine
Aluminum, Brass, Carbide, Cast Iron, Copper, Stainless Steel, Steel, Titanium
0000000
000000
__
000000
00

Semisynthetic Base Oil

1
Jug
__
Aluminum, Brass, Carbide, Cast Iron, Copper, Stainless Steel, Steel, Titanium
0000000
00000
6
00000000
000000
5
Pail
__
Aluminum, Brass, Carbide, Cast Iron, Copper, Stainless Steel, Steel, Titanium
0000000
000000
__
000000
00