Milling,

Drilling,

and Turning Coolants for Nearly Dry Machining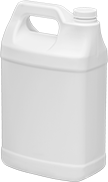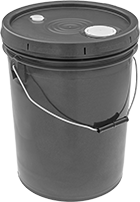 Apply these coolants to your cutting tools before and during milling and machining to reduce heat with very little cleanup. They are chlorine free, for use where chlorine waste disposal is a concern, and sulfur free. Use at full strength.
Remove water-based coolants from tools and work surfaces with a mild detergent. They should not be used with magnesium. Remove oil-based coolants with alcohol, methyl ethyl ketone, or a parts washer.
Coolants that cannot be sold to Canada are restricted by product labeling requirements.
Size
Type
Compatible
With
Cannot
Be
Sold To
Each

Pkg.




Qty.

Pkg.

Water Based

LPS Tapmatic AquaCut

16 fl. oz.
Squeeze Bottle
Aluminum, Brass, Carbide, Cast Iron, Copper, Stainless Steel, Steel, Titanium
Canada
0000000
000000
12
00000000
0000000
1 gal.
Jug
Aluminum, Brass, Carbide, Cast Iron, Copper, Stainless Steel, Steel, Titanium
Canada
0000000
00000
4
00000000
000000
5 gal.
Pail
Aluminum, Brass, Carbide, Cast Iron, Copper, Stainless Steel, Steel, Titanium
Canada
0000000
000000
__
000000
00

Oil Based

Lubricants—

Synthetic Base Oil

4 fl. oz.
Squeeze Bottle
Aluminum, Brass, Carbide, Cast Iron, Copper, Stainless Steel, Steel, Titanium
__
000000
00000
36
00000000
000000