Made-to-Order

Press-Fit

Drill Bushings with Head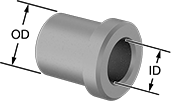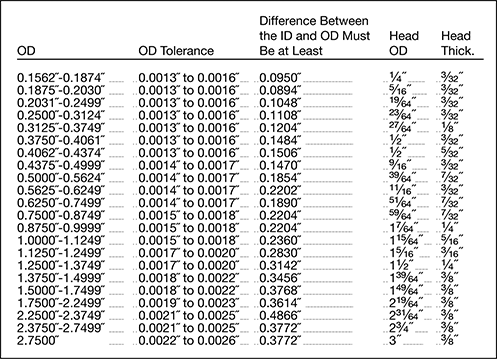 The head prevents these bushings from being pushed through the jig when drilling pressure is extreme. The head sits above the jig plate or can be mounted flush by installing in a counterbored hole. Drill bushings can also be used as spacers, shims, and machinery bushings.
To Order: Specify ID, OD, and length from the ranges listed.
For technical drawings and 3-D models, click on a part number.
Choose
an ID
Choose
an OD
Choose
a Length
Length
Tolerance
Drill
Bushing
Type
Material
Hardness

1-5

6-11

12-Up

0.0135" to 2.2656" in 0.0001" increments
0.1562" to 2.7500" in 0.0001" increments
0.125" to 3" in 0.0625" increments
-0.015" to 0.015"
H
Steel
Rockwell C61
00000000
000000
000000
000000