Channel-Travel

Hoist Cable Trolley Systems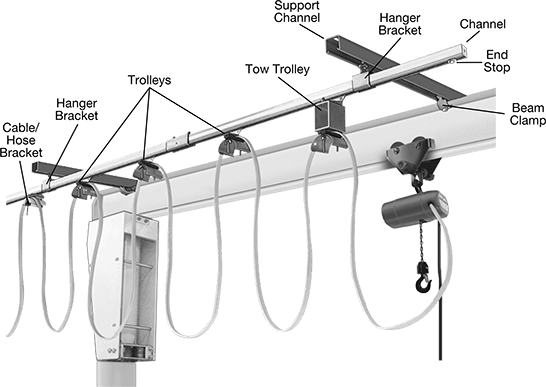 Also known as festoon kits, these systems keep your hoist's cable or hose tangle-free and out of the way. They include a series of small trolleys that travel along steel channel so they are stronger and run straighter than wire rope-travel systems and are better for high speeds. Round cable, air hose, and flat cable are sold separately.
Additional parts can be used to expand a trolley system or build your own trolley system.
Minimum required cable/hose length is based on 6 ft. of cable or hose between trolleys plus an additional 7 1/2 ft. at each end.
Warning: Never use to lift people or items over people.