About Calculating the Airflow Required for Air Cleaning
Ultraviolet Air Cleaners
Remove viruses, bacteria, dust, and other particles from the air. First, the UV-C light bulbs in these cleaners kill airborne pathogens with UV Germicidal Irradiation (UVGI). Each bulb has been individually tested to ensure that it doesn't produce harmful ozone. Then, a series of filters remove microbes from the air. To protect more advanced filters, a prefilter traps larger particles. A HEPA filter then captures particles as small as 0.3 microns. With the equivalent of a MERV 17 filter rating, HEPA filters are often used to purify air in hospitals. After the cleaners disinfect and filter air, a multispeed blower circulates the clean air throughout your space.
These air cleaners cannot be sold to Canada due to import regulations.
Cleaners with a carbon filter eliminate odors and fumes. They're commonly used to absorb harmful vapors in laboratories. These cleaners cannot be sold to California due to energy efficiency requirements.
Freestanding air cleaners are easily moved from room to room, allowing you to use them wherever they're needed at a moment's notice. Cleaners that are portable include eye bolts for mounting them to a ceiling with a chain. They perform up to six air changeovers per hour in a 30 ft. × 30 ft. space. Cleaners that are mobile have wheels to make them easier to move. CARB compliant, they're tested for electrical safety and ozone-emission concentration limits. Their prefilter uses magnesium oxide, zinc oxide, and titanium dioxide to neutralize the chemicals in vapors and fumes, instead of simply absorbing them like carbon filters. These cleaners complete between three and five air changeovers per hour in a 1,000 sq. ft. space. Indicator lights alert you when it's time to replace their air filters and UV bulbs.
Ceiling-mount air cleaners rest flush with your ceiling, blending into the room without taking up floor space. Install them on a 24 in. × 48 in. ceiling tile with the mounting frame, or use a chain and the included eyebolts to mount them elsewhere. Set different airflow patterns with the adjustable louver blades. A hinged panel lets you access and replace filters without having to remove these cleaners from the ceiling. Ceiling-mount air cleaners provide up to six air changeovers per hour in a 27 ft. × 27 ft. space.
Portable Freestanding Air Cleaners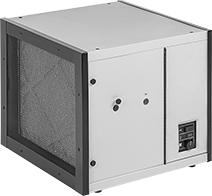 Freestanding Air Cleaner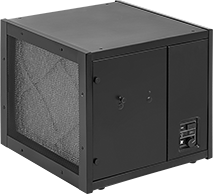 Portable

Replacement Ultraviolet Bulb
Replacement


HEPA/Odor-Removal


Filters

Airflow,


cfm
Volume
Voltage

Current,


A

Lg.

Ht.

Wd.

Cannot
Be
Sold To
Each
Each
Each

White Steel

Housing—

With

Eyebolts,

Reusable Carbon

Filter,

Reusable HEPA

Filter,

Reusable Prefilter

750
71 dB @ 15 ft.
120V AC
5.5
19"
22"
21"
CA, Canada
0000000
000000000
0000000
0000000
0000000
000000
Mobile Freestanding Air Cleaners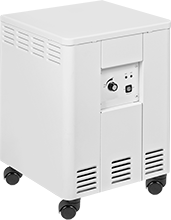 Freestanding Air Cleaner with Indicator lights and wheels
Airflow,


cfm
Volume
Voltage

Current,


A

Lg.

Ht.

Wd.

Features
Certification
Cannot
Be
Sold To
Each
Each
Each
Each

White Steel

Housing—

With Reusable HEPA

Filter,

Reusable

Prefilter,

Thumb Screws

250
62 dB @ 15 ft.
120V AC
1
15"
22"
15

1/2

"
Indicator Lights, Wheels
CARB Certified Air Cleaner
Canada
0000000
0000000
0000000
0000000
0000000
0000000
0000000
000000
Ceiling-Mount Air Cleaners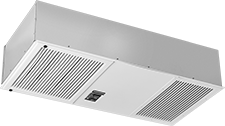 Ceiling-Mount
Air Cleaner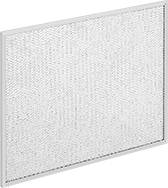 Replacement Prefilter

Replacement Ultraviolet Bulb
Airflow,


cfm
Volume
Voltage

Current,


A

Lg.

Ht.

Wd.

Lg.

Wd.

Cannot
Be
Sold To
Each
Each
Each

White Steel

Housing—

With

Eyebolts,

Reusable Carbon

Filter,

Reusable HEPA

Filter,

Reusable Prefilter

600
49 dB @ 15 ft.
120V AC
3.3
23

3/4

"
11"
47

3/4

"
24"
48"
CA, Canada
0000000
000000000
0000000
000000
0000000
000000

Black Steel

Housing—

With

Eyebolts,

Reusable Carbon

Filter,

Reusable HEPA

Filter,

Reusable Prefilter

600
49 dB @ 15 ft.
120V AC
3.3
23

3/4

"
11"
47

3/4

"
24"
48"
CA, Canada
0000000
00000000
0000000
00000
0000000
00000