Heavy Duty Disinfectants
These disinfectants contain quaternary ammonium compounds—also known as quats—to kill bacteria, viruses, and fungi on hard, nonporous surfaces. They're commonly used to clean laboratories and areas that are regularly exposed to pathogens, such as hospital rooms. In addition to killing pathogens, they also remove dirt and odors. These disinfectants meet the EPA's criteria for use against SARS-CoV-2, the virus that causes COVID-19, and help you comply with OSHA 29 CFR 1910.1200 for workplace decontamination. For proper use, let disinfectants soak on surfaces for the listed contact time before wiping away.
Use liquid disinfectants straight from the bottle, no dilution required. Apply them with sprayers, cloths, mops, and sponges.
Liquid-concentrate disinfectants must be mixed with water before use and applied from a spray bottle. With a five-minute contact time, they kill pathogens more quickly than liquid and dissolvable-packet disinfectants.
Disinfectants that come in dissolvable packets easily break down in water to create a neutral-pH solution with no risk of spilling hazardous chemicals. Use them with sprayers, cloths, mops, and sponges. They don't take up a lot of storage space.
Disinfectants that cannot be sold outside of the United States do not meet regulatory limits on VOCs (volatile organic compounds).

Type
Size
Composition
Harshness
For
Use
On
For
Removing
Scent
Specifications
Met
Cannot
Be
Sold To
Each
Bottle
1 qt.
Water Based
Harsh
Aluminum, Brass, Bronze, Ceramic, Chrome, Copper, Galvanized Steel, Glass, Porcelain, Stainless Steel, Steel, Terrazzo, Waxed Floors
Bacteria, Viruses
Lemon
OSHA Compliant 29 CFR 1910.1200
Outside United States
0000000
00000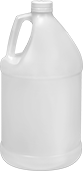 Type
Size
Composition
Harshness
For
Use
On
For
Removing
Specifications
Met
Cannot
Be
Sold To
Each
Jug
1 gal.
Water Based
Harsh
Aluminum, Brass, Bronze, Ceramic, Chrome, Copper, Galvanized Steel, Glass, Plastic, Porcelain, Stainless Steel, Steel, Terrazzo, Vinyl Plastic, Waxed Floors
Bacteria, Viruses
OSHA Compliant 29 CFR 1910.1200
Outside United States
0000000
0000000

Jar (Individual Packet Shown)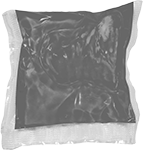 Box (Individual Packet Shown)
Container
Type

No.


of
Packets
Composition
Harshness
For
Use
On
For
Removing
Scent
Specifications
Met
Includes
Each
Jar
2
Solvent Based
Mild
Aluminum, Brass, Bronze, Ceramic, Chrome, Copper, Galvanized Steel, Glass, Plastic, Porcelain, Stainless Steel, Steel, Terrazzo, Vinyl Plastic, Waxed Floors
Bacteria, Viruses
Fresh
OSHA Compliant 29 CFR 1910.1200
__
0000000
00000
Jar
20
Solvent Based
Mild
Aluminum, Brass, Bronze, Ceramic, Chrome, Copper, Galvanized Steel, Glass, Plastic, Porcelain, Stainless Steel, Steel, Terrazzo, Vinyl Plastic, Waxed Floors
Bacteria, Viruses
Fresh
OSHA Compliant 29 CFR 1910.1200
32 oz. Spray Bottle
0000000
00000
Jar
40
Solvent Based
Mild
Aluminum, Brass, Bronze, Ceramic, Chrome, Copper, Galvanized Steel, Glass, Plastic, Porcelain, Stainless Steel, Steel, Terrazzo, Vinyl Plastic, Waxed Floors
Bacteria, Viruses
Fresh
OSHA Compliant 29 CFR 1910.1200
__
0000000
00000
Jar
80
Solvent Based
Mild
Aluminum, Brass, Bronze, Ceramic, Chrome, Copper, Galvanized Steel, Glass, Plastic, Porcelain, Stainless Steel, Steel, Terrazzo, Vinyl Plastic, Waxed Floors
Bacteria, Viruses
Fresh
OSHA Compliant 29 CFR 1910.1200
__
0000000
000000
Box
100
Solvent Based
Mild
Aluminum, Brass, Bronze, Ceramic, Chrome, Copper, Galvanized Steel, Glass, Plastic, Porcelain, Stainless Steel, Steel, Terrazzo, Vinyl Plastic, Waxed Floors
Bacteria, Viruses
Fresh
OSHA Compliant 29 CFR 1910.1200
__
0000000
000000