Firebrick Bonding Mortar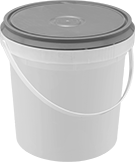 Max.

Temperature:

3000° F

Density:

129

lbs./cu.

ft.

Color:

Gray
Lay, coat, and bond firebricks. Apply this mortar with a trowel. One pail sets approximately 40 bricks.
Container Net


Weight,

lbs.

Approximate
Coverage
Each
15
40 Bricks
000000
000000
Extreme-Temperature

Cement

Max.

Temperature:

2500° F

Density:

122

lbs./cu.

ft.

Color:

Beige
Set and repair cast iron and steel furnaces, heaters, stoves, and boilers with this ready-to-use cement. It experiences minimal shrinkage for a permanent smokeproof and gasproof joint. Apply with a trowel or a spatula. A minimum temperature of 212° F is required to harden. Cut hardened cement with a carbide-tipped saw.
Firebrick Repair Coatings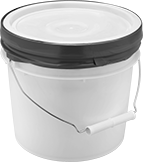 Temperature

Range:

-50° to 2350° F

Density:

100

lbs./cu.

ft.

Color:

Beige
Renew heat resistance and performance of worn firebrick. Apply coating with a brush or spray on for a crack-free seal.
Container


Size,

gal.

Approximate


Coverage,

sq.

ft.

Each
1
93
000000
0000000