Push Blocks and Sticks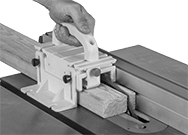 A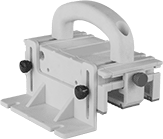 B
Keep hands safely away from table saw blades and router bits by using these tools to guide material during cuts.
Style A apply forward and downward pressure while guiding thin workpieces close to the fence on saw and router tables.
Style B apply downward, inward, and forward pressure to control cuts on a wide range of workpiece sizes. Adjust the handle and center leg for a balanced grip on the workpiece.