Faucet Handles

A

B

C

D

E

Handle Puller
These handles are designed to fit most cartridges.
Styles A, B, D and E come with one handle labeled hot and one labeled cold. Style C handles are not labeled.
Style D helps comply with ADA when properly installed.
Push Handles for Eye Wash Stations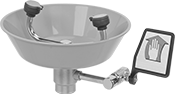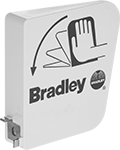 Bradley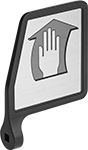 Guardian
With a large label showing where and how to activate them, these push handles help your eye wash station meet ANSI standards. Each works with a specific Bradley or Guardian station.