Vegetation Killers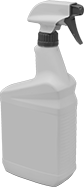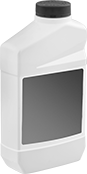 Concentrate
Eliminate vegetation within one to two weeks. Soil can be reseeded one week after treatment. These killers cannot be sold outside the United States due to import regulations.
Concentrate makes up to 21 gallons.
Autoclaves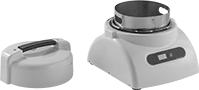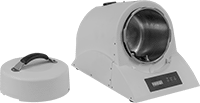 Front Loading

Sterilize tools and other small parts with high-temperature steam. Pour water into the bottom of the chamber and press the button to start.
Front-loading autoclave holds items up to 12" long at an angle inside the chamber. It can also be operated in dry mode, which allows you to sterilize items without steam. It cannot be sold outside of the United States.
Cap.,




gal.

For


Max.


Tool

Lg.

Dia.

Dp.

Material

Temp.




Setting,




°C

Cycle


Time,




min.

Lg.

Wd.

Ht.

Wattage,


W
Voltage
NEMA
Style
Cannot
Be
Sold To
Each

Top Loading

2.1
8"
9"
8"
Stainless Steel
121°
30
15"
12

1/2

"
13"
1,250
120V AC
5-15
__
000000
0000000

Front Loading

2.8
12"
9"
10

1/2

"
Stainless Steel
121°
30
21"
13

1/2

"
16"
700
120V AC
5-15
Outside United States
000000
00000000