No-Residue

Solvent-Based

Parts Washing Solutions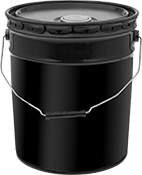 Unlike other solvent-based parts washing solutions, these won't leave anything behind. They have a mild odor. They cannot be sold to the areas listed because they exceed local regulatory limits on VOC (volatile organic compounds).
Note: Use only at room temperature; do not heat.
Solutions with 141° flash point are known as high-flash-point solutions.
Container


Size,

gal.

For Use On
For Removing
Flash


Point,

°F

Cannot Be Sold To
Each

Liquid

5
Aluminum, Brass, Bronze, Copper, Glass, Iron, Plastic, Stainless Steel, Steel, Titanium
Asphalt, Buffing and Polishing Compounds, Fingerprints, Grease, Lapping Compounds, Oil, Paint
105°
CA, CO, CT, DE, MD, NH, RI, UT
0000000
0000000
5
Aluminum, Brass, Bronze, Copper, Iron, Plastic, Stainless Steel, Steel, Titanium
Buffing and Polishing Compounds, Grease, Lapping Compounds, Oil
141°
CA, CO, CT, DE, MD, NH, RI, UT
0000000
000000