DFARS (Defense Acquisition Regulations Supplement)

DFARS

(Defense

Acquisition

Regulations

Supplement)
RoHS (Restriction of Hazardous Substances)

RoHS

(Restriction

of
Hazardous

Substances)
Magnetic Holders for Tape Measures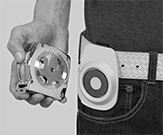 Clip this magnetic holder to your belt and attach the included metal adapter to your tape measure's case.
Leather Holders for Tape Measures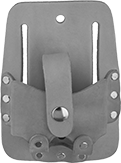 Protect your tape measure with this leather holder. It has a rivet reinforced pocket with a safety strap that snaps in place to securely hold the tape measure. The belt loops fit belts up to 3" wide.
For Tape
Measures
Each
Up to 30 ft.
0000000
000000