Benchtop
Gas-Torch

Lighters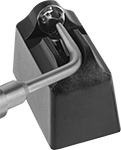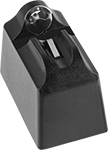 Ignite your gas torch with these hands-free lighters—they rest on a bench or tabletop, leaving you free to hold solder, workpieces, and other tools. Press the lever with your nozzle to generate a spark. These lighters are battery-powered, so you never have to replace worn flints.
Ignition
Control

Lg.

Wd.

Ht.

Batteries
Included

No.

of Batteries
Required
Battery
Size
Each
Lever
3

1/2

"
2"
2

1/2

"
No
2
AA
0000000
000000
Multispark
Gas-Torch

Lighters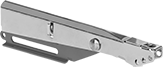 Electric multispark discharge means this lighter never needs flints, batteries, or charging.
Butane
Gas-Torch

Lighters

Rigid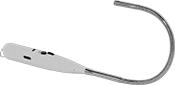 Flexible
Push the button to create a continuous flame. Rigid tube lighter is good for lighting torches and bunsen burners. Flexible tube lighter gets into hard-to-reach areas.
Flexibility

Lg.

Overall


Lg.

Ignition
Control
Flame
Adjustment
Control
Butane
Included
Refillable
Batteries
Included
Features
Each
Rigid
4

3/4

"
14

3/4

"
On/Off Button
Knob
Yes
Yes
Yes
Window for viewing butane level
00000000
000000
Flexible
15"
26"
On/Off Button
Knob
Yes
Yes
Yes
Window for viewing butane level
00000000
00000
| | | | |
| --- | --- | --- | --- |
| Butane Gas Refill (5.1 oz.) | 000000 | Each | 00000 |
USB Rechargeable

Lighters

Candle Style in Use

Flip Top Style in Use

Candle Style

Flip Top Style
Charge these lighters for repeated long-term use. Compared to standard refillable lighters, they save you the effort of handling fuel. And unlike disposable lighters, they don't create waste.
Lighters with an LED flashlight are useful in power outages and other dark conditions. They have a power button to preserve battery life and prevent accidental ignition.
Lighters with a double electric arc have increased power that's good for use in windy conditions. At under four in. tall, they're sized to carry around in your pocket.
Energy efficiency requirements restrict sales to the listed jurisdictions/areas.
Height
Width
Depth
Batteries
Included
Rechargeable
Charging


Time,




min.

Includes
Cord


Length,




ft.

Color
Actuator
Style
Features
Cannot
Be
Sold To
Each

Candle Style

11

1/2

"
1"

1/2

"
Yes
Yes
90
Charging Cord
1
Black
Push Button, Rocker
LED Flashlight
Canada
0000000
000000

Flip Top Style

3"
1

1/8

"

1/2

"
Yes
Yes
90
Charging Cord
1
Black
Push Button
Double Electric Arc
Canada
0000000
00000