High-Temperature

309/310

Stainless Steel
309/310 stainless steel has high levels of chromium and nickel to provide good corrosion resistance at elevated temperatures. Often used in heat exchangers and furnaces, this material maintains its corrosion resistance up to the maximum temperature.
Foil is often used as a heat-treating wrap in temperatures up to 2000° F. It is furnished with a crimping tool.
For technical drawings and 3-D models, click on a part number.

Certificates with a traceable lot number are available for these products. Download certificates from ORDER HISTORY after your order ships.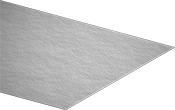 Yield

Strength:

Not Rated

Hardness:

Rockwell B75

(Medium)

Heat

Treatment:

Annealed

(Softened)

Heat

Treatable:

No
Specifications

Met:

ASTM A240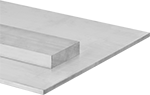 Yield

Strength:

35,

000 psi

Hardness:

Rockwell B95

(Medium)

Heat

Treatment:

Annealed

(Softened)

Heat

Treatable:

No
Specifications

Met:

SAE

AMS5651,

ASTM A276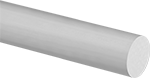 Yield

Strength:

30,

000 psi

Hardness:

Rockwell B80

(Medium)

Heat

Treatment:

Annealed

(Softened)

Heat

Treatable:

No
Specifications

Met:

ASTM

A276,

SAE AMS5650
Dia.

Dia.

Tolerance
Fabrication
Straightness
Tolerance

1/2

ft.




Lg.

1 ft.




Lg.

2 ft.




Lg.

3 ft.




Lg.

6 ft.




Lg.

1/4

"
-0.001" to 0.001"
Cold Rolled
Not Rated
0000000

3/8

"
-0.002" to 0.002"
Cold Rolled
Not Rated
0000000

1/2

"
-0.002" to 0.002"
Cold Rolled

1/16

" per 5 ft.
0000000

5/8

"
-0.002" to 0.002"
Cold Rolled

1/16

" per 5 ft.
0000000

3/4

"
-0.002" to 0.002"
Cold Rolled

1/16

" per 5 ft.
0000000

7/8

"
-0.002" to 0.002"
Cold Rolled

1/16

" per 5 ft.
0000000
1"
-0.003" to 0.003"
Cold Rolled

1/16

" per 5 ft.
0000000
1

1/4

"
-0.003" to 0.003"
Cold Rolled

1/16

" per 5 ft.
0000000
1

1/2

"
-0.003" to 0.003"
Cold Rolled

1/16

" per 5 ft.
0000000
2"
-0.003" to 0.003"
Cold Rolled

1/16

" per 5 ft.
0000000