Battery
Water-Filling

Cart Repair Parts

Charger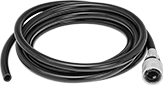 Hose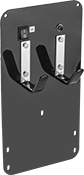 Switch Panel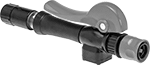 Valve
Plug the charger into a wall outlet to charge the cart's battery.
Install switch panels by replacing the back panel of a battery water-filling cart. The charger jack, hose brackets, and a switch with quick-disconnect wire leads are mounted on the panel.
Component
Manufacturer
Manufacturer
Model Number
Includes
Each
Charger
Philadelphia Scientific
CRT-149
__
0000000
0000000
Hose
Philadelphia Scientific
CRT-070
__
0000000
00000
Switch Panel
Philadelphia Scientific
ACC-066
Back Panel, Charger Jack, Hose Brackets, Switch
0000000
000000
Valve
Philadelphia Scientific
INJ-607
__
0000000
000000
Battery
Water-Filling

Carts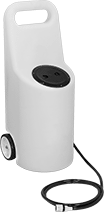 Maintain the water level in multiple batteries. These carts have a 10-gallon tank, battery-powered pump, and a hose that attaches to a Battery Water-Filling Gun (not included). To prevent overfilling, the pump has a shut-off switch—when attached to the gun, it will automatically stop pumping when the gun shuts off. These carts cannot be sold to Canada due to local energy efficiency requirements.
Cap.,




gal.

Hose


Lg.,




ft.

Hose
Size
Thread
Type
Features
Includes

Ht.

Wd.

Dp.

Material
Cannot
Be
Sold To
Each
10
9
3/4
GHT

Pump with Shut-Off Switch
12-Volt Rechargeable Dry-Cell AGM Lead-Acid Battery, Charger with 12-ft Power Cord and Two-Prong Plug
37"
17"
17"
Polypropylene Plastic

Canada
0000000
000000000
Battery Water Fillers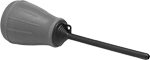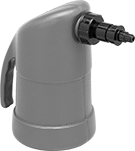 Add distilled water to wet-cell lead-acid batteries to maintain performance.
Water fillers with auto shut-off prevent overfilling.
Shut-Off

Nozzles for Battery Water Fillers

Manufacturer
Manufacturer
Model Number
For Manufacturer
Model Number
Each
Balcrank
6111-002
6110-017
000000
000000
Couplings for Battery
Water-Filling

Guns

Manufacturer
Manufacturer
Model
Number
For
Manufacturer
Model Number
Coupling
Type
For
Hose
Type
Thread
Type
Gender
Material
Features
Hose
Size
Each
Philadelphia Scientific
ACC-069
GUN-RR, GUN-S, GUN-X
Quick Disconnect
Garden
GHT

Female
Plastic
Check Valve
3/4
0000000
00000
Battery
Water-Filling

Guns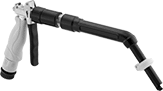 Attach these guns to a garden hose to fill batteries in hard-to-reach spaces. They have an auto shut-off to prevent overfilling and a built-in regulator to reduce high water pressure to 1.7 gpm.
Battery
Water-Filling

Vent Caps
Flip open these caps to check the water level and fill a wet-cell lead-acid battery.
Connection Type
ID
Material
Includes

Dia.

Ht.

Pkg.




Qty.

Pkg.

Quarter-Turn Bayonet
1"
Polypropylene Plastic

Rubber Washer
1

3/8

"
1

7/8

"
6
000000
000000